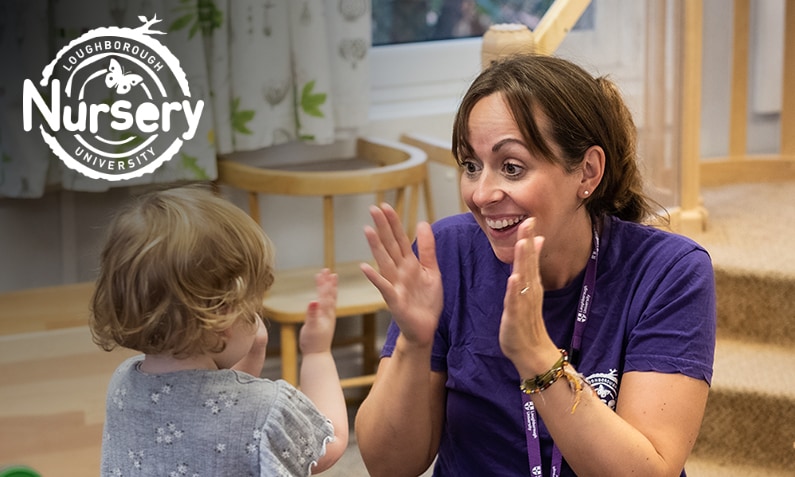 Loughborough nursery receives Ofsted Outstanding
15 Aug 2023
Loughborough University Nursery has received "Outstanding" in all four categories following a recent Ofsted inspection.
Loughborough University Nursery operates within the grounds of Loughborough University campus and is part of the Imago Venues portfolio - a wholly owned subsidiary company of Loughborough University.
Following an inspection on July 26th, Ofsted has awarded the nursery "Outstanding" in all four categories:
Quality of education
Behaviour and attitudes
Personal development
Leadership and management
Regarding the quality of learning, the inspection report highlighted:
"All children flourish in this nursery, including those who speak English as an additional language. The quality of teaching is exemplary across the whole of the staff team. Children of all ages consistently demonstrate very high levels of interest and engagement… Staff skillfully tailor the teaching to each child's needs… Older children demonstrate an avid interest in learning… Staff empower children to self-regulate their behaviour and emotions. Children have the confidence and ability to manage situations independently."
It also made reference to the nursey's management team:
"The unwavering passion and commitment of the management team influences every aspect of the nursery. They embrace the values of the University to provide a welcoming, respectful, collaborative setting where they strive to achieve the best for every child… The highly skilled and professional special educational needs coordinator (SENCO) is a steadfast champion for children. Her staunch determination that no child should be limited in what they can achieve is equaled by her extremely effective and well-coordinated strategies of support for children."
Spencer Graydon, Chief Executive of Imago Venues and Loughborough University Nursery, commented:
I'd like to pay tribute to Caroline and the whole nursery team. They constantly show an unswerving commitment and passion for delivering the very best care for the children. I'm so proud of their resolve and determination and am delighted that they have their deserved recognition as OUTSTANDING! I'd also like to thank all of our parents for their continued support for the nursery.
The nursery's vision statement is "to create a place where children love to be" with their community mission being to "bring children and families together, delivering an exemplary service that respects the needs of every child, celebrating their contribution and building on key values of care, education, and play."
The nursery employs 37 members of childcare staff, of which 25 hold early years qualifications including 4 early years teachers and one with early years professional status. The nursery provides funded early education for two-, three-, and four-year-old children.
(ends)

Notes for editors
Imago Venues are Leicestershire's premier venue brand, combining year-round conference venues and hotels with Loughborough University's campus facilities.

They provide high-quality meeting spaces, venues and accommodation, along with world-leading sports and leisure facilities.
Its portfolio includes Burleigh Court Conference Centre and Hotel, Holywell Park Conference Centre, The Link Hotel, the Elite Athlete Centre and Hotel, and Loughborough University campus.
Multi-award winning venues including M&IT Gold for Best Academic Venue, Best UK Conference Centre, Best F&B Supplier, and Best Training Venue at the Academic Venue Awards.
Imago Venues are a wholly owned subsidiary of Loughborough University and Gift Aid their profits back to the University, contributing over £1m per year towards research and academic excellence on campus.
Imago Venues is part of The 5% Club which is a movement of more than 800 employers providing 'earn and learn' opportunities to develop the skills and talents people need to become more employable and create meaningful careers.
Subscribe to our newsletter