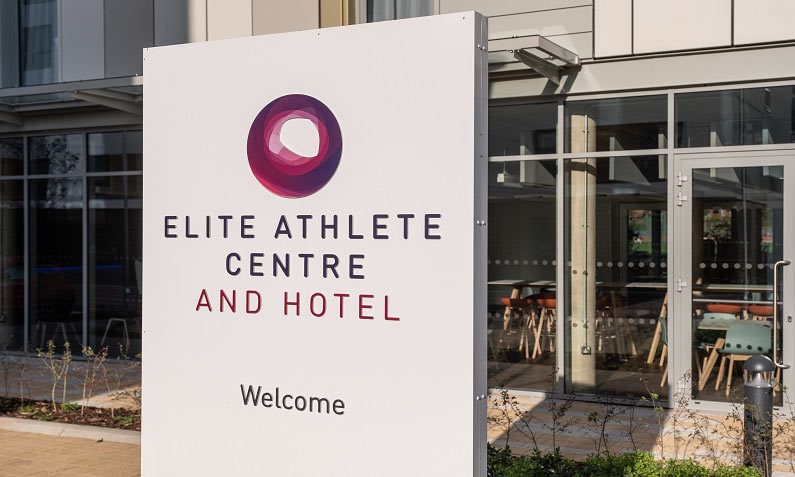 Venues of Excellence signs Imago Venues' Elite Athlete Centre
18 Jul 2019
Independent venue consortium, Venues of Excellence, has added the Elite Athlete Centre and Hotel at Loughborough University to its growing UK portfolio.
The venue, operated by Imago Venues, opened its doors in November 2018, becoming the first sports-centric venue of its kind in the UK.
The 44-room site offers guests a range of innovative, fitness-focused services, including nutritionist approved meals, access to the university's sports facilities, and 20 high altitude guest rooms that simulate low oxygen atmospheric conditions from sea level to 5,000m.
Mandy Jennings, executive director at Venues of Excellence, said: "The Elite Athlete Centre and Hotel is a truly pioneering venue and one we're very proud to have within our UK portfolio. "Groundbreaking facilities, such as the hotel's altitude bedrooms, combined with the attention to detail throughout the venue made it an easy choice to award Venues of Excellence accreditation."
Emma Boynton, head of sales and marketing at Imago Venues, said: "We're thrilled that the Elite Athlete Centre has become a part of Venues of Excellence. The site has always been about epitomising excellence – be it through the facilities and services we offer, or the elite athletes that come to us as part of their training.

"We're looking forward to working closely with Venues of Excellence to further raise the centre's profile and tap into the wealth of expertise that lies within the consortium."
Venues of Excellence recently announced it has surpassed its 2020 business growth target a year early, with 52 venues now within its UK portfolio.

The organisation awards membership to high quality conference, meetings and training venues throughout the UK.

In return, members can access a range of services including sales and marketing support, discounted access to specialist industry training from the Learning and Development Academy, 12 member events, an annual conference and promotion at industry exhibitions.

Notes for editors
Imago Venues are Leicestershire's premier venue brand, combining year-round conference venues and hotels with Loughborough University's campus facilities.

They provide high-quality meeting spaces, venues and accommodation, along with world-leading sports and leisure facilities.
Its portfolio includes Burleigh Court Conference Centre and Hotel, Holywell Park Conference Centre, The Link Hotel, the Elite Athlete Centre and Hotel, and Loughborough University campus.
Multi-award winning venues including M&IT Gold for Best Academic Venue, Best UK Conference Centre, Best F&B Supplier, and Best Training Venue at the Academic Venue Awards.
Imago Venues are a wholly owned subsidiary of Loughborough University and Gift Aid their profits back to the University, contributing over £1m per year towards research and academic excellence on campus.
Imago Venues is part of The 5% Club which is a movement of more than 800 employers providing 'earn and learn' opportunities to develop the skills and talents people need to become more employable and create meaningful careers.
Subscribe to our newsletter