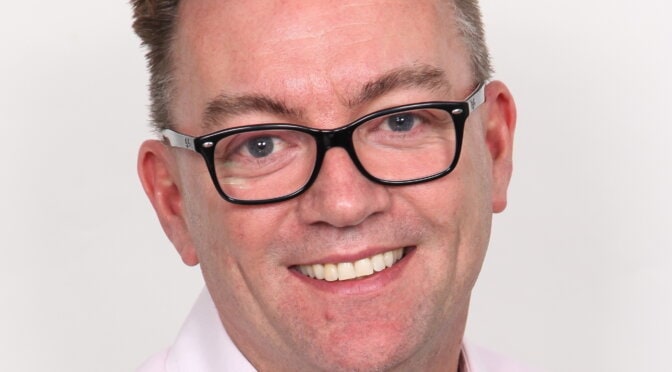 Let's "MEET OUT TO HELP OUT"
1 Oct 2020
Following 'Sunak's suppers' it's now time for 'Sunak's seminars'! "Let's Meet out to Help Out" says Michael Begley, managing director of venuedirectory.com
The success of the Government-backed dining sector promotion scheme needs to be replicated with a promotional campaign to boost the business events industry, argues Michael Begley, managing director of venuedirectory.com: "All sides of the industry – corporates, agencies and venues – need to unite to drive it, because the Government is unlikely to back it."
"Just as British high streets have received a major boost from the launch of the government-backed discount dining scheme the business events sector now needs a sales incentive scheme to generate momentum and confidence in the industry," he continues. "Many of us have enjoyed gathering together in restaurants and cafes as part of the Eat Out to Help Out scheme. These lunch, afternoon tea and dinner guests are tomorrows delegates – and if they are confident enough to eat out, they should be happy to 'meet out'."
Inspiring conference confidence
"We want all parties to work together – corporates, agents and venues – to drive activity and confidence in the sector. Between next month and the end of the year, I would suggest corporates need to commit to booking their next meeting or event and put down a deposit with the venue to demonstrate their commitment. If they can do this, then the venue can pass on 50% of the commission to the booking agent immediately after the booking is confirmed and the deposit paid.
"This will not only generate momentum to keep the sector moving in what is an incredibly tough trading period, it will also boost the cash flow of agencies, many of which are vulnerable at this time. To further boost confidence and minimise risk, the corporates should be able to receive a refund up to 14 days prior to arrival if they choose not to hold their event. Many businesses in the travel and hotel sector are already doing this to encourage bookings.
"With schools returning in September, now's the time for corporates to drive forward their businesses and we know that the best way to do that is to meet in person. I am confident that the venues are ready – we have over 20,000 on our database who have uploaded their safety protocols. What we now need is the confidence and liquidity and that can only come from the incubator of most events – the corporate client.
'Meet out to help out'
"I call upon the business events sector to work together to introduce such a scheme and kickstart our sector. Why not call it 'Meet out to help out', inspired by the Chancellor's own dining scheme?!"
Nick Hartland, director of the National Conference Centre based at National Motorcycle Museum, supports Michael's proposal: "In these extremely bleak times facing the business events sector, it's imperative that we think outside the box and regain confidence from corporates that face to face events can be held safely and provide a tangible ROI. Michael's idea of venues, agents and corporates all working together is going to be the only way our beloved industry can rebound, we are fully supportive of this very meaningful initiative."
Notes for editors
Imago Venues are Leicestershire's premier venue brand, combining year-round conference venues and hotels with Loughborough University's campus facilities.

They provide high-quality meeting spaces, venues and accommodation, along with world-leading sports and leisure facilities.
Its portfolio includes Burleigh Court Conference Centre and Hotel, Holywell Park Conference Centre, The Link Hotel, the Elite Athlete Centre and Hotel, and Loughborough University campus.
Multi-award winning venues including M&IT Gold for Best Academic Venue, Best UK Conference Centre, Best F&B Supplier, and Best Training Venue at the Academic Venue Awards.
Imago Venues are a wholly owned subsidiary of Loughborough University and Gift Aid their profits back to the University, contributing over £1m per year towards research and academic excellence on campus.
Imago Venues is part of The 5% Club which is a movement of more than 800 employers providing 'earn and learn' opportunities to develop the skills and talents people need to become more employable and create meaningful careers.
Subscribe to our newsletter