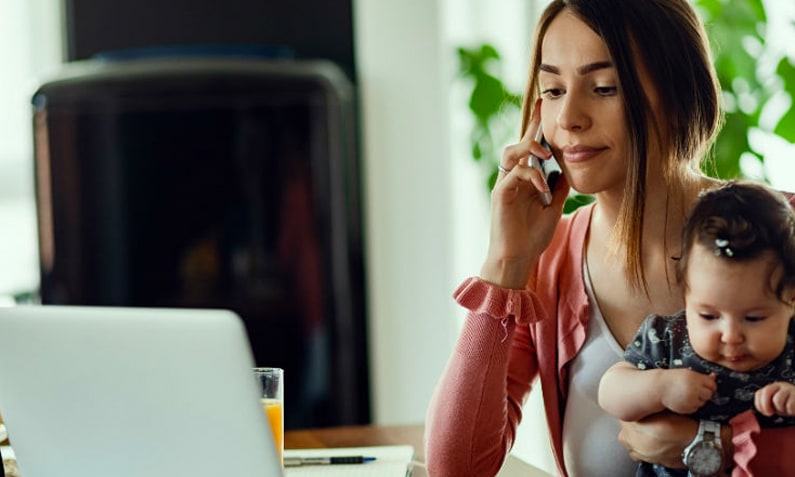 How to lead a virtual team - new Loughborough University research
20 Apr 2020
Management styles must evolve to work effectively during the coronavirus lockdown
Managers who are having to adapt and lead virtual teams should adopt a more people-focused style of leadership, according to new research.
Dr Alex Zarifis, of Loughborough University, has published a new paper which outlines the most effective ways of overseeing staff now that most people find themselves logging in from home.
The impact of coronavirus means that face-to-face interactions and office routines are no longer a feature of everyday working life.
This means that the style of management, known as transactional leadership, that until the lockdown had worked successfully, is no longer the most effective way of handling teams.
Instead, says Dr Zarifis, managers should adopt an approach known as transformational leadership – which puts staff member's needs first.
The main characteristics of this method are:
Focus on people's needs, not the tasks
Focus on motivating and inspiring
Encourage innovation
Dr Zarifis said: "Transactional leadership focusses on tasks while transformational leadership focuses on people.
"This research found that in challenging times, with a high degree of uncertainty, people focussed leadership is better.
"Put simplistically, teams that were forced to become virtual - due to COVID-19 - need a visionary leader, not an administrator."
He added: "A leader of a virtual team should focus on people's needs, motivate and be flexible - encouraging innovation."
---
The main findings from the paper:
Focus on people's needs, not the tasks
Understand the situation of each individual and support them in the way they need. If a team member has difficulty working because their children are at home, this would not be within the realms of responsibility of a transactional leader.
But it must be for a transformational leader.
Focus on motivating and inspiring
Accept that monitoring and controlling are often the priorities of functional management and transactional leadership may be less achievable and effective in virtual teams.
Instead act more like a project manager and a transformational leader.
As a transformational leader focus on motivating and inspiring the shared vision, instead of controlling.
What is a shared vision during a COVID-19 outbreak? This could be to stay safe and meet the requirements of our role.
Encourage innovation
Accept that working during COVID-19 is a project and act more like a project manager. A functional manager should accept this change and accept that they cannot act like a transactional manager during this non-routine period and must be flexible.
Managers whose instincts are to control every aspect of the work must learn to take a step back. Instead encourage innovation.
The current context of change must be accepted and utilised.
Notes for editors
Imago Venues are Leicestershire's premier venue brand, combining year-round conference venues and hotels with Loughborough University's campus facilities.

They provide high-quality meeting spaces, venues and accommodation, along with world-leading sports and leisure facilities.
Its portfolio includes Burleigh Court Conference Centre and Hotel, Holywell Park Conference Centre, The Link Hotel, the Elite Athlete Centre and Hotel, and Loughborough University campus.
Multi-award winning venues including M&IT Gold for Best Academic Venue, Best UK Conference Centre, Best F&B Supplier, and Best Training Venue at the Academic Venue Awards.
Imago Venues are a wholly owned subsidiary of Loughborough University and Gift Aid their profits back to the University, contributing over £1m per year towards research and academic excellence on campus.
Imago Venues is part of The 5% Club which is a movement of more than 800 employers providing 'earn and learn' opportunities to develop the skills and talents people need to become more employable and create meaningful careers.
Subscribe to our newsletter