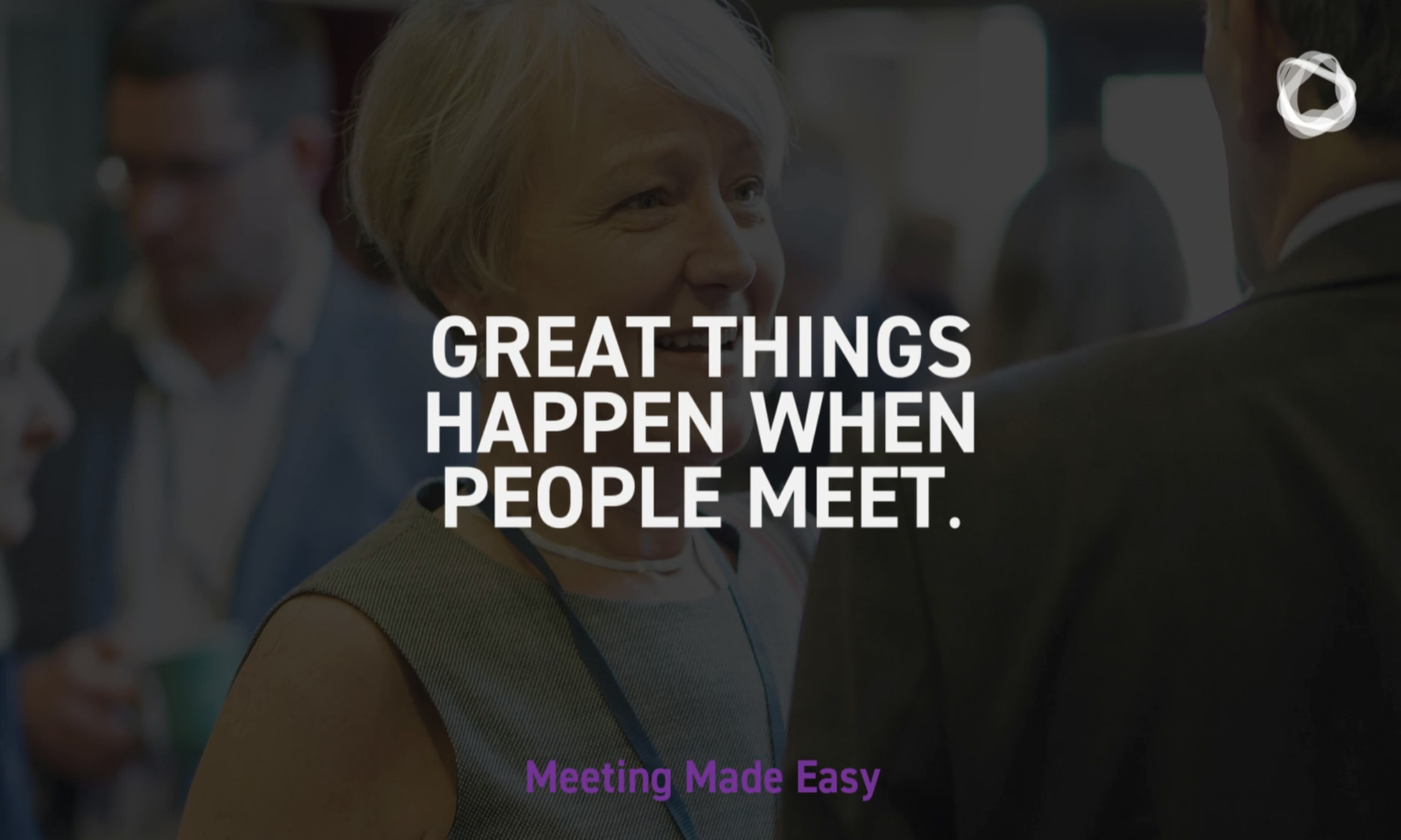 Imago Venues launch Meeting Made Easy campaign with new event calculator
3 Sep 2021
Great things happen when people meet face-to-face and Imago Venues are on a mission to make meeting easy.
The conference, meetings and events industry has been affected arguably more than any other sector by the global pandemic. That, in turn, has affected countless other sectors that rely on meeting spaces and conference venues to deliver essential training to staff, conduct strategic planning sessions, or develop their staff by attending conferences and industry events.

Of course, with necessity being the mother of all invention, businesses have found other ways to communicate and the rise of video conferencing tools have certainly helped to keep the wheels of business turning whilst it was against the law to meet face-to-face.

But communication is what we humans are programmed to do and as we start to emerge from the pandemic, meeting venues and conference venues are flying the flag for a return to face-to-face meetings. Many of the most defining aspects of life are the result of people meeting. What would the world today look like had certain face-to-face meetings not happened? Some of the most important events in history were down to the relationships built by people coming together.
It's on that basis that Imago Venues have launched their Meeting Made Easy campaign. Recognising that confidence in meeting has been damaged, many businesses may be in a position where remote working has been normalised but coming together as a team, whether for formal training, team away days, day conferences, or work events, are still essential business activities. Imago Venues are aiming to make the process of coming together as easy as possible so that people can again reap the huge benefits that in-person meeting brings.
Rob Chamberlain, Marketing Manager for the meeting venue portfolio, commented:
"We're in the meetings business. We're all about bringing people together and providing the right environment for learning and communication to flourish and grow. That's why we've come up with our event calculator to take the effort out of organising your next meeting. You select the nature and timing of your event, configure your capacity and desired meeting room layout and the calculator will provide you with the rates and suitable spaces across all of our venues. You can then explore all of those spaces via the 360 virtual tour and even measure whether your event will fit by using the Measurement Tool. We're removing barriers for our customers and making it easier for customers to find their perfect meeting space - without the hassle.
The fact is, human beings are supposed to meet. We're social animals who crave contact with others for support, wellbeing and entertainment. Organisations are increasingly growing their people's capabilities and want the experiences their employees have in training and education programmes to translate into real, valuable business results. Those responsible for learning and development within organisations know they live in times of great change and are aware that much of this change is being driven by digital technologies. But do we really know the impact of virtual learning on how we learn and retain new skills, or what communication and learning preferences our employees really have?
As far as Imago Venues are concerned, great things happen when people meet and encourage everyone to get back meeting again!
To find your next meeting venue, check out their new event calculator:
Try the calculator
Notes for editors
Imago Venues are Leicestershire's premier venue brand, combining year-round conference venues and hotels with Loughborough University's campus facilities.

They provide high-quality meeting spaces, venues and accommodation, along with world-leading sports and leisure facilities.
Its portfolio includes Burleigh Court Conference Centre and Hotel, Holywell Park Conference Centre, The Link Hotel, the Elite Athlete Centre and Hotel, and Loughborough University campus.
Multi-award winning venues including M&IT Gold for Best Academic Venue, Best UK Conference Centre, Best F&B Supplier, and Best Training Venue at the Academic Venue Awards.
Imago Venues are a wholly owned subsidiary of Loughborough University and Gift Aid their profits back to the University, contributing over £1m per year towards research and academic excellence on campus.
Imago Venues is part of The 5% Club which is a movement of more than 800 employers providing 'earn and learn' opportunities to develop the skills and talents people need to become more employable and create meaningful careers.
Subscribe to our newsletter