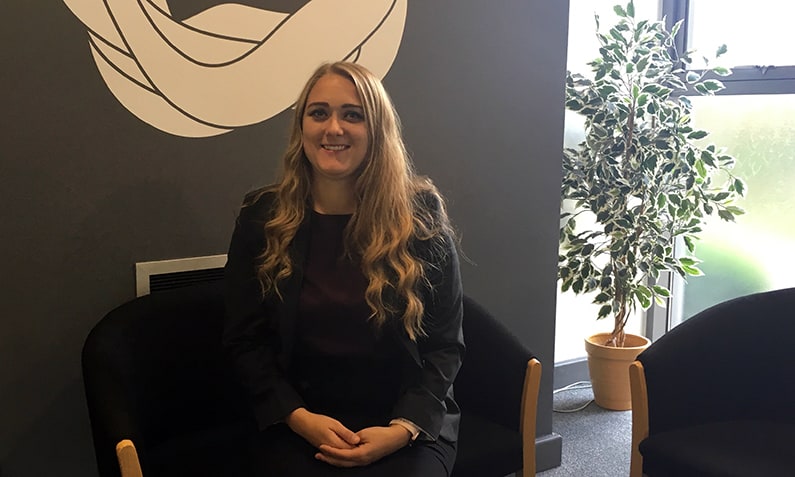 Hayley Hardy promoted to Senior Business Development Manager at Imago Venues
14 Mar 2018
​In a clear demonstration of Imago Venues' focus on personal development and growth, Hayley Hardy has been promoted to Senior Business Development Manager. The promotion is the next step in Hayley's 13-year long career path with the East Midland's based venue portfolio.
Hayley joined Imago Venues as a waitress in 2005 since when she has taken on a host of training opportunities and roles that saw her progress through the reception and event co-ordination teams to become a business development manager in 2013. For the last year she has been acting revenue manager but returns to lead the business development team from March 2018.

"We are so proud of Hayley's progress. She has been passionate and focused on using every opportunity available to grow personally and commercially," comments Head of Sales and Marketing, Emma Boynton. "This promotion is a testament to all that hard work, it is well deserved, and I am confident that she will do as well there as she has done in her other roles within the business. In particular, the last 12 months covering the revenue management role has been challenging, it has shown her a new side to the business and developed a real appreciation of our commercial needs. Such experience will serve Hayley well in her new role and I am excited to see the energy and enthusiasm she will bring to the role."
Hayley responded saying:

Taking on this role will be a challenge for me but it is one I relish. Since my first days here at Imago I have sought new ways to grow and test myself. I have been supported throughout by great training opportunities and open-minded managers, who have been willing to let me develop and move forward. The whole company is driven by the positive and supportive attitude of a team that I am proud to be part of. It shines through in the customer service reviews we regularly receive from clients and I look forward to playing more of a part in that as I move forward in this senior role.
Hayley takes over from Helen Cuddy (nee Lowrie), who will be supporting the team in a more consultative role moving forward, making best use of her industry and agency experience, particularly at events such as The Meetings Show.
Imago Venues brings together Loughborough University's conference and events venues under one brand. They provide high quality meeting spaces, venues and accommodation along with world leading sports and leisure facilities.
Notes for editors
Imago Venues are Leicestershire's premier venue brand, combining year-round conference venues and hotels with Loughborough University's campus facilities.

They provide high-quality meeting spaces, venues and accommodation, along with world-leading sports and leisure facilities.
Its portfolio includes Burleigh Court Conference Centre and Hotel, Holywell Park Conference Centre, The Link Hotel, the Elite Athlete Centre and Hotel, and Loughborough University campus.
Multi-award winning venues including M&IT Gold for Best Academic Venue, Best UK Conference Centre, Best F&B Supplier, and Best Training Venue at the Academic Venue Awards.
Imago Venues are a wholly owned subsidiary of Loughborough University and Gift Aid their profits back to the University, contributing over £1m per year towards research and academic excellence on campus.
Imago Venues is part of The 5% Club which is a movement of more than 800 employers providing 'earn and learn' opportunities to develop the skills and talents people need to become more employable and create meaningful careers.
Subscribe to our newsletter