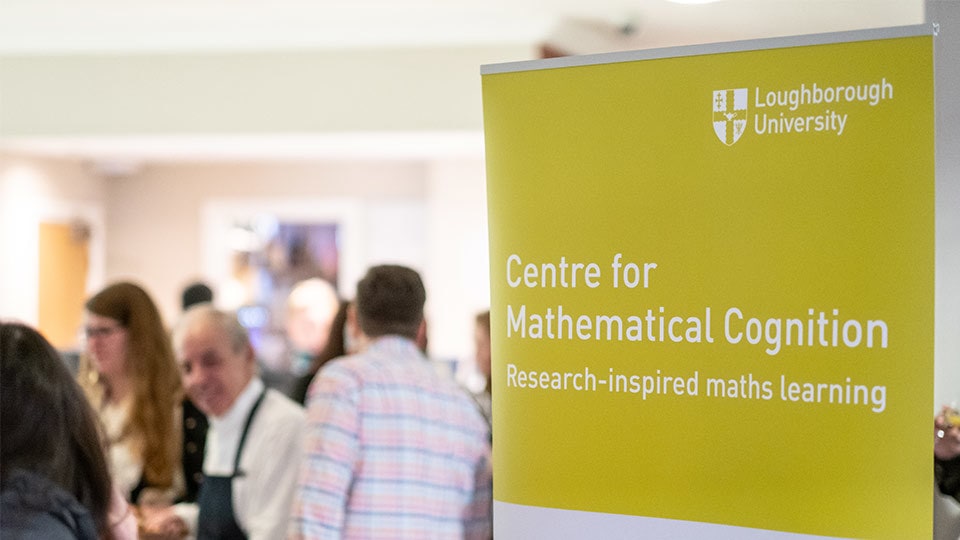 Imago Venues supports launch of new mathematics research centre
27 Feb 2020
Imago Venues has supported the launch of a new mathematics centre which aims to boost the UK's poor understanding of the subject.
The launch – which was held at The Link Hotel Loughborough - saw experts from across the field gather to mark the opening of the Centre for Mathematical Cognition (CMC).
The centre is based in the University's Mathematics Education Centre (MEC) – one of the most successful groups of mathematics education researchers in the UK.
The annual cost to the UK economy of poor mathematics skills is estimated to be up to £33bn.
The Government has invested £6,594,814 in the project through its modern Industrial Strategy.
Professor Matthew Inglis, Co-Director of the Centre for Mathematical Cognition (CMC) at Loughborough University, said: "Now that the centre has officially been launched we are looking forward to welcoming our new staff to Loughborough, and getting started with the exciting programmes of research that they are planning."
The new Centre's activity will integrate three different stages of mathematics education research.
Colleagues will collaborate on basic scientific studies of learning, the design of pedagogical materials based on insights from such studies, and large-scale evaluations of educational interventions.
The Centre will also establish a network of schools and colleges to share evidence-based practice and ensure that its research activity is closely connected to classroom priorities.
High levels of mathematics achievement are associated with enhanced employment outcomes for individuals, and with increased economic growth, but not all children achieve the level of mathematical skills that they are capable of.
Speakers at the launch event included Prof Chris Linton: Provost and Deputy Vice-Chancellor, Loughborough University; Professor Tony Croft, Founding Director of the University's Mathematics Education Centre; Dr Lewis Dean, Head of Research Funding, Research England; and Dr Camilla Gilmore, Co-Director for the Centre for Mathematical Cognition, Loughborough University.
Notes for editors
Imago Venues are Leicestershire's premier venue brand, combining year-round conference venues and hotels with Loughborough University's campus facilities.

They provide high-quality meeting spaces, venues and accommodation, along with world-leading sports and leisure facilities.
Its portfolio includes Burleigh Court Conference Centre and Hotel, Holywell Park Conference Centre, The Link Hotel, the Elite Athlete Centre and Hotel, and Loughborough University campus.
Multi-award winning venues including M&IT Gold for Best Academic Venue, Best UK Conference Centre, Best F&B Supplier, and Best Training Venue at the Academic Venue Awards.
Imago Venues are a wholly owned subsidiary of Loughborough University and Gift Aid their profits back to the University, contributing over £1m per year towards research and academic excellence on campus.
Imago Venues is part of The 5% Club which is a movement of more than 800 employers providing 'earn and learn' opportunities to develop the skills and talents people need to become more employable and create meaningful careers.
Subscribe to our newsletter