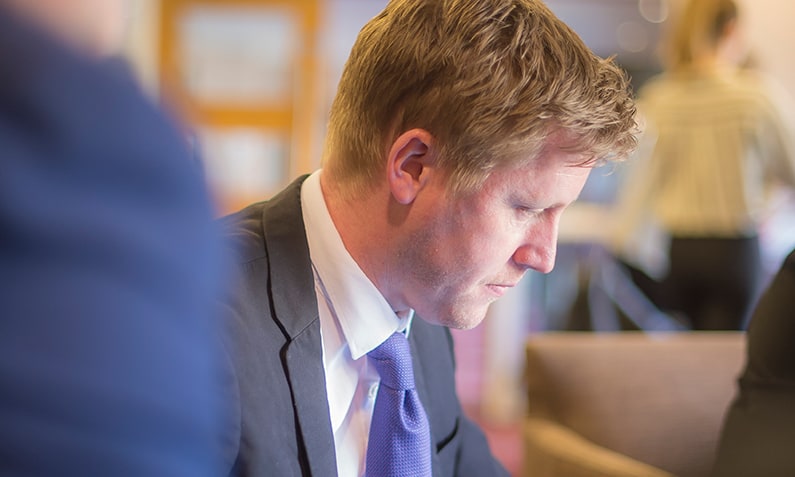 Imago Venues makes Head of Venues appointment
27 Sep 2017
Imago Venues has appointed Keith Barber to the newly created role of Head of Venues.
The appointment has been made as the conference and event arm of Loughborough University looks to align its venues more closely as it delivers a seamless customer journey.

Barber comments: "My role will allow a more strategic view of operations across the portfolio of venues going forward for a more joined up approach. Having everybody working together will ensure the future success of all the venues and ultimately help increase sales. My aim is to improve people's journey, both for customers and staff. There are already a number of initiatives which have been put into action and this is already creating a better team experience across the venues. This collaboration will enable us to maintain our reputation for delivery and excellent customer service for business and leisure guests."
We have restructured our senior management team and realigned our venues to ensure we deliver a holistic and seamless customer journey, regardless of the venue they are visiting. The role of Head of Venues was created to help unify our operations, leading to imaginative and collaborative innovation and the pooling of resources across the Imago Venues portfolio. Keith has worked across a number of venues with great success and he was a perfect fit for the new role. His extensive experience and knowledge are vital to us achieving our goals and he is already overseeing a number of initiatives which will improve the service we offer our guests.

Emma Boynton, Head of Sales and Marketing at Imago Venues
Earlier this year, Imago Venues underwent a total brand review, with a new visual identity and name change, with the aim of bringing its venues and messages together. As part of the restructure, Imago Venues has formed teams from around the business working on developing its food and beverage story, meeting story, front of house and leisure stories and maintenance.
Imago Venues unifies Loughborough University's conference and events spaces under one brand, managing the AIM Gold accredited Burleigh Court, Holywell Park and The Link Hotel, as well as Loughborough University's conference and events facilities.
Notes for editors
Imago Venues are Leicestershire's premier venue brand, combining year-round conference venues and hotels with Loughborough University's campus facilities.

They provide high-quality meeting spaces, venues and accommodation, along with world-leading sports and leisure facilities.
Its portfolio includes Burleigh Court Conference Centre and Hotel, Holywell Park Conference Centre, The Link Hotel, the Elite Athlete Centre and Hotel, and Loughborough University campus.
Multi-award winning venues including M&IT Gold for Best Academic Venue, Best UK Conference Centre, Best F&B Supplier, and Best Training Venue at the Academic Venue Awards.
Imago Venues are a wholly owned subsidiary of Loughborough University and Gift Aid their profits back to the University, contributing over £1m per year towards research and academic excellence on campus.
Imago Venues is part of The 5% Club which is a movement of more than 800 employers providing 'earn and learn' opportunities to develop the skills and talents people need to become more employable and create meaningful careers.
Subscribe to our newsletter