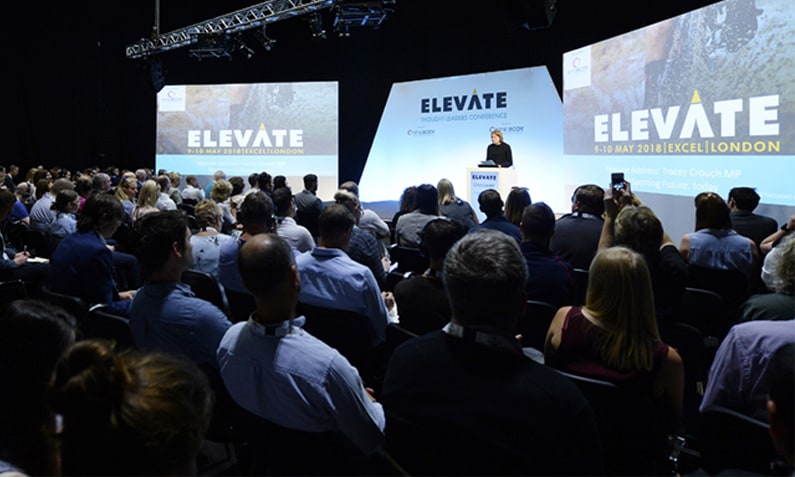 Elite Athlete Centre and Hotel recognised for Innovation for Human Performance
9 May 2019
Elite Athlete Centre and Hotel wins Highly Commended Award at the Elevate Innovation Awards
The Elevate Innovation Awards are a series of prizes for the best products and services in defined categories. These were judged by a panel of experts at Elevate, COPA and Elite Sports Expo on 8th May 2019.
Imago Venues' and Loughborough University's new Elite Athlete Centre and Hotel (EAC) was shortlisted for the Innovation for Human Performance category and received the Highly Commended award ahead of Bisham Abbey and Lilleshall National Sports Centre and Elite at Grantley Hall.
The EAC is the first and only hotel in the UK designed for athletes, incorporating purpose-built accommodation, altitude living and nutritional facilities. Containing 44 twin en-suite rooms, including 20 altitude bedrooms that simulate conditions of up to 5000m, allowing occupants to live and sleep in optimum training environments adopting the "sleep high, train low" approach.
Sleeping at high altitude stimulates the production of red blood cells and hemoglobin. When athletes return to sea level, their bodies have an increased oxygen-carrying capacity which means more oxygen can be delivered to their muscles, resulting in significant performance gains. Whether in preparation for competition, building performance/fitness, or injury recovery, there are multiple benefits for athletes.
Everything there is easy to get around for me as a prosthetic user. The rooms are fully accessible, and I see this place growing from strength to strength. It's been a real eye opener since I've been here, and I think this place is going to change a lot of sports in the area.
Micky Yule, Paralympic Powerlifter

Visit the EAC website
Notes for editors
Imago Venues are Leicestershire's premier venue brand, combining year-round conference venues and hotels with Loughborough University's campus facilities.

They provide high-quality meeting spaces, venues and accommodation, along with world-leading sports and leisure facilities.
Its portfolio includes Burleigh Court Conference Centre and Hotel, Holywell Park Conference Centre, The Link Hotel, the Elite Athlete Centre and Hotel, and Loughborough University campus.
Multi-award winning venues including M&IT Gold for Best Academic Venue, Best UK Conference Centre, Best F&B Supplier, and Best Training Venue at the Academic Venue Awards.
Imago Venues are a wholly owned subsidiary of Loughborough University and Gift Aid their profits back to the University, contributing over £1m per year towards research and academic excellence on campus.
Imago Venues is part of The 5% Club which is a movement of more than 800 employers providing 'earn and learn' opportunities to develop the skills and talents people need to become more employable and create meaningful careers.
Subscribe to our newsletter