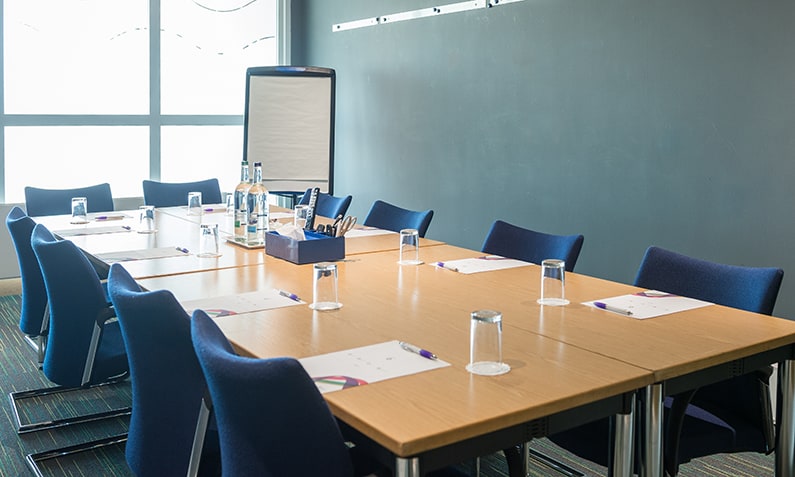 Holywell Park joins Venues of Excellence as 40th member
11 Dec 2017
Just a few days after winning gold at the Leicestershire promotions Tourism and Hospitality Awards for Best Team, Holywell Park has joined Venues of Excellence.
Holywell Park, which is part of the Imago Venues' portfolio, will be Venues of Excellence's 40th member - marking a significant landmark in the nationwide collection's growth plans.

Venues of Excellence, Executive Director, Mandy Jennings comments: "We are absolutely delighted to welcome Holywell Park as our 40th member. Since our rebrand to Venues of Excellence in 2016 we have seen a host of diverse members come on board and Holywell Park is the perfect example of that growth. With purpose-built conference rooms available for exclusive-use and flexible spaces for a range of capacities, Holywell offers a real point of difference amongst our members."
Jennings concludes: "There are huge opportunities ahead for Venues of Excellence's members such as Holywell Park as we now rival several of the UK's well-known hotel chains. That scale gives us a powerful presence in the market, which I am excited to develop as we deliver results for our members."
Holywell Park has undergone significant investment and is now perfectly placed to join Venues of Excellence. Our team there is dedicated to delivering truly memorable events for clients. Most importantly though their success is focused on their ability to come together and deliver as a cohesive team with a desire to excel. Feedback from clients using Holywell Park is constantly superb and I look forward to seeing the impact membership of Venues of Excellence will have.

Emma Boynton, Head of Sales and Marketing at Imago Venues
As part of Imago Venues' ongoing improvements, they are phasing in the launch of new websites for each property within the portfolio. Holywell Park's has gone live to coincide with its membership of Venues of Excellence - find out more at www.holywell-park.co.uk
Imago Venues brings together Loughborough University's conference and events venues under one brand. They provide high quality meeting spaces, venues and accommodation along with world leading sports and leisure facilities.
Notes for editors
Imago Venues are Leicestershire's premier venue brand, combining year-round conference venues and hotels with Loughborough University's campus facilities.

They provide high-quality meeting spaces, venues and accommodation, along with world-leading sports and leisure facilities.
Its portfolio includes Burleigh Court Conference Centre and Hotel, Holywell Park Conference Centre, The Link Hotel, the Elite Athlete Centre and Hotel, and Loughborough University campus.
Multi-award winning venues including M&IT Gold for Best Academic Venue, Best UK Conference Centre, Best F&B Supplier, and Best Training Venue at the Academic Venue Awards.
Imago Venues are a wholly owned subsidiary of Loughborough University and Gift Aid their profits back to the University, contributing over £1m per year towards research and academic excellence on campus.
Imago Venues is part of The 5% Club which is a movement of more than 800 employers providing 'earn and learn' opportunities to develop the skills and talents people need to become more employable and create meaningful careers.
Subscribe to our newsletter