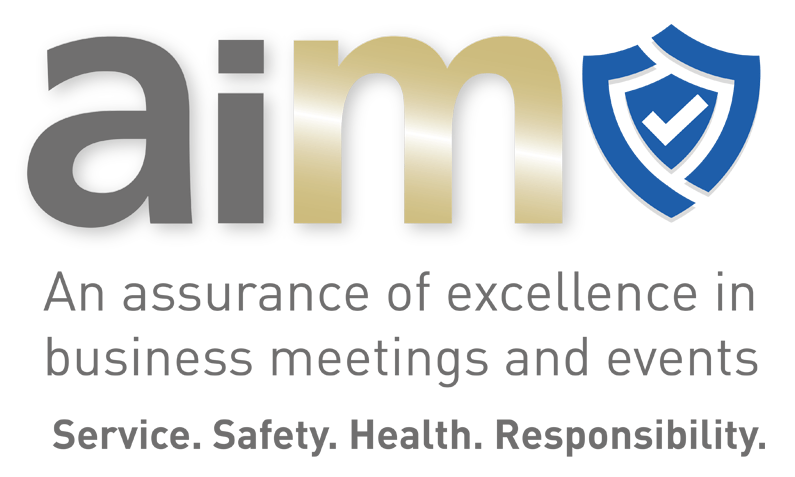 Imago Venues' Burleigh Court and Holywell Park gain AIM Secure Accreditation
6 Jul 2020
The venues' health and safety measures - put in place for the Covid crisis - have been independently assessed and awarded as competent, compliant and safe.
Managed by the Meetings Industry Association, 'AIM Secure' recognises an organisation's desire to demonstrate a professional approach to the meetings and events business. It highlights the dedication to offering an environment that is healthy and hygienic as well as a commitment to do the very best for both customers and staff.
AIM Secure is a journey. By achieving recognition and endorsement from the sector's leading trade association for business, meetings and events, recipients of the accreditation are regarded as delivering first-class service, excellent facilities and a total commitment to upholding legal compliance and health and hygiene protocols.
AIM Secure measures:
The quality of meeting and events facilities
Commitment to delivering a healthy and hygienic environment
Service delivery
Compliance with legislation
AIM Secure considers the whole meetings and events offering and is only awarded to those who can verify they are following the stringent protocols set out by the standard.
To attain the new standard, the venues needed to achieve at least 60% of the criteria included in the assessment questionnaire.
Emma Boynton, Head of Sales and Marketing commented:
We are delighted to be one of only two venues in the UK to have been awarded the MIA's AIM Secure Accreditation. This recognises that we are dedicated to delivering a first-class service in excellent facilities, with a total commitment to upholding legal compliance and health and hygiene protocols, providing the very best environment for both our guests and our staff.
Notes for editors
Imago Venues are Leicestershire's premier venue brand, combining year-round conference venues and hotels with Loughborough University's campus facilities.

They provide high-quality meeting spaces, venues and accommodation, along with world-leading sports and leisure facilities.
Its portfolio includes Burleigh Court Conference Centre and Hotel, Holywell Park Conference Centre, The Link Hotel, the Elite Athlete Centre and Hotel, and Loughborough University campus.
Multi-award winning venues including M&IT Gold for Best Academic Venue, Best UK Conference Centre, Best F&B Supplier, and Best Training Venue at the Academic Venue Awards.
Imago Venues are a wholly owned subsidiary of Loughborough University and Gift Aid their profits back to the University, contributing over £1m per year towards research and academic excellence on campus.
Imago Venues is part of The 5% Club which is a movement of more than 800 employers providing 'earn and learn' opportunities to develop the skills and talents people need to become more employable and create meaningful careers.
Subscribe to our newsletter