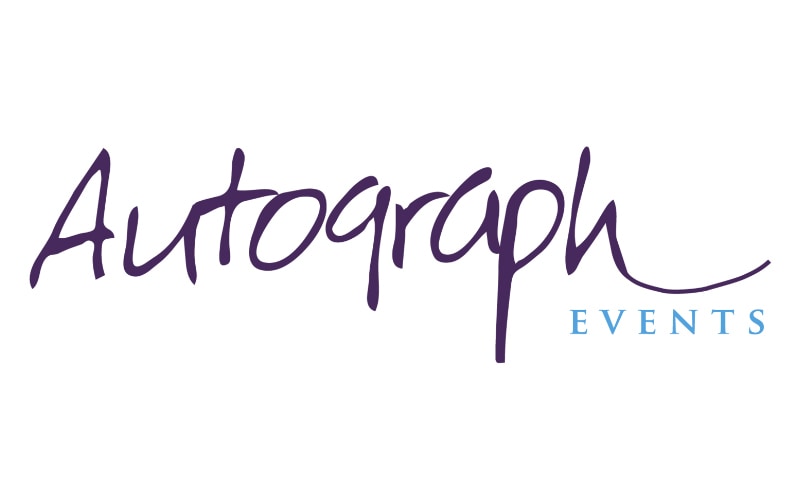 Guest Blog - Autograph Events
17 Nov 2021
Academic Venues - Imago Venues, Loughborough University
As Academic venues go Imago at Loughborough University is up there with the best UK residential conference facilities. With a wealth of opportunities for all event types, Imago is a great choice for organisers.
Centrally located in the Midlands with plenty of onsite parking and easily accessible, Imago is great for delegates coming from all over the UK and Internationally.
Imago Venues offer Burleigh Court Conference Centre and Hotel, Holywell Park Conference Centre, The Link Hotel and the Elite Athlete Centre and Hotel, plus access to Loughborough University Campus.
Burleigh Court Conference Centre and Hotel offers a modern, bright 4* space with everything you would expect from a 4* hotel – restaurant, bar and spa facilities just add to the great feel of the meeting spaces and communal areas. Meeting spaces have the technology you would expect – plus hybrid event capabilities. With 185 bedrooms, 24 meeting rooms able to accommodate 200 delegates this stand-alone conference centre and hotel would be a great option, but essentially it is just the start!
Holywell Park Conference Centre, again, is a stand-alone building – great for a conference and exhibition, product launch or confidential event that needs privacy. The building offers seclusion without being too far from the Burleigh Court Conference Centre so accommodation is still easily accessed.
The Link Hotel is a great overflow accommodation option. The hotel offers flexible meeting space for up to 200 delegates plus 94 en suite double bedrooms, giving a great additional space for conferencing or dinners. With bar and restaurant service guests are well looked after.
The last of the four spaces that make up Imago Venues is the newest addition - The Elite Athlete Centre and Hotel. Loughborough is the best sporting university in the world, with a global reputation for excellence. Because of this Imago has access to experts that can help you build your event. For team building, Sales Kick offs and motivational seminars organisers have access to nutritional experts, performance coaching and sporting facilities to bring out the best in their delegates. The hotel is bright, modern with a futuristic feel and overlooks sports courts to give delegates that immersive experience. The restaurant serves nutritionally balanced meals; designed by experts to get the best from their athletes – these meals are part of the DDR too! You can help design these menus, prep the dishes and then enjoy them as part of your conference agenda. Then you can use that energy to play wheelchair basketball – everyone in the team is taken back to the same level and has the same chances – this is where the teamwork and mental resilience kicks in!
Onsite there are 319 bedrooms available all year round and during the summer months up to 2500; utilising the student accommodation. 20 of the bedrooms are specially designed Altitude rooms within the Elite Athlete Centre.
Imago really does offer exciting opportunities for organisers; having seen the spaces first-hand we were surprised by the facilities and how much flexibility they offer. In addition, the Elite Athlete Centre offers unique expert input so your delegates have real, tangible takeaways that they can use and refer back to improve performance.
Hayley Hardy and Andreea Matei, Imago's Business Development Managers have a real passion and enthusiasm for their product. Together their enthusiasm pulls you and before you know you have put together a full day of motivational, performance-related sessions for a conference, team building activities and workshops.
Notes for editors
Imago Venues are Leicestershire's premier venue brand, combining year-round conference venues and hotels with Loughborough University's campus facilities.

They provide high-quality meeting spaces, venues and accommodation, along with world-leading sports and leisure facilities.
Its portfolio includes Burleigh Court Conference Centre and Hotel, Holywell Park Conference Centre, The Link Hotel, the Elite Athlete Centre and Hotel, and Loughborough University campus.
Multi-award winning venues including M&IT Gold for Best Academic Venue, Best UK Conference Centre, Best F&B Supplier, and Best Training Venue at the Academic Venue Awards.
Imago Venues are a wholly owned subsidiary of Loughborough University and Gift Aid their profits back to the University, contributing over £1m per year towards research and academic excellence on campus.
Imago Venues is part of The 5% Club which is a movement of more than 800 employers providing 'earn and learn' opportunities to develop the skills and talents people need to become more employable and create meaningful careers.
Subscribe to our newsletter