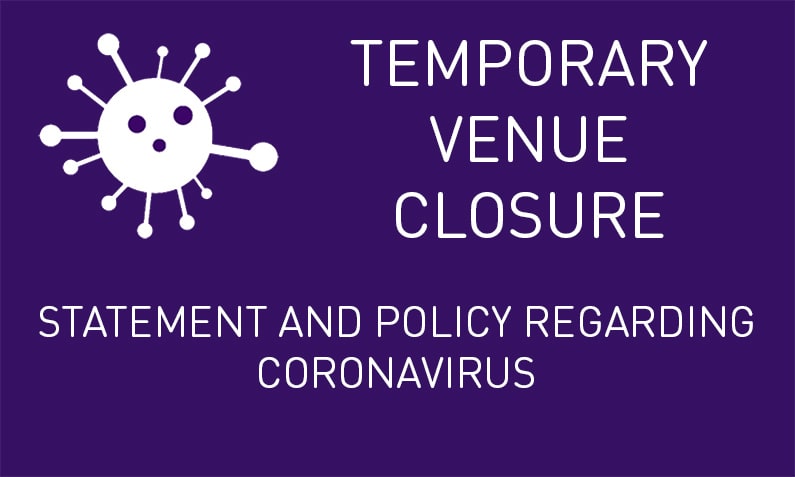 Imago Venues annouce temporary venue closure
20 Mar 2020
On Friday 20th March, the Government announced the closure of bars, pubs and restaurants across the UK.
In light of the Government's latest guidelines for bars, pubs, and restaurants to close, Imago have taken the decision to also temporarily close its portfolio of venues, issuing the following statement from Head of Sales and Marketing, Emma Boynton:
We understand these are uncertain times for everybody so I just wanted to update you on what we are doing in relation to the Coronavirus situation.

In light of the Government's guidelines for bars, pubs, and restaurants to close, we have taken the very difficult decision to also temporarily close our venues.

The health and safety of customers and guests is our highest priority. In order to observe social distancing and ensure we are in the best position to follow the latest guidelines, we feel now is the right time to make this decision and play our part in keeping everybody safe.

We are reviewing closure dates on a regular basis and will re-open as soon as it is safe to do so.

We are still here (remotely) and are ready to take your enquiries. Please contact us in the first instance via info@welcometoimago.com or via the contact forms on the relevant venue's website.
Alternatively, please call the main sales phone lines as follows:

Events - 01509 633 030
Reservations - 01509 633 033

This is the first time in 29 years that we have closed our doors and it is with a very heavy heart that we do so. However, this will be temporary and we will all get through this together. We will come back stronger!

Stay safe!
Imago are frequently updating customers and advise people to check the following page for the latest information about event and reservation cancellations and postponements:
Statement and Policy Regarding Coronavirus (COVID-19)
Notes for editors
Imago Venues are Leicestershire's premier venue brand, combining year-round conference venues and hotels with Loughborough University's campus facilities.

They provide high-quality meeting spaces, venues and accommodation, along with world-leading sports and leisure facilities.
Its portfolio includes Burleigh Court Conference Centre and Hotel, Holywell Park Conference Centre, The Link Hotel, the Elite Athlete Centre and Hotel, and Loughborough University campus.
Multi-award winning venues including M&IT Gold for Best Academic Venue, Best UK Conference Centre, Best F&B Supplier, and Best Training Venue at the Academic Venue Awards.
Imago Venues are a wholly owned subsidiary of Loughborough University and Gift Aid their profits back to the University, contributing over £1m per year towards research and academic excellence on campus.
Imago Venues is part of The 5% Club which is a movement of more than 800 employers providing 'earn and learn' opportunities to develop the skills and talents people need to become more employable and create meaningful careers.
Subscribe to our newsletter