Team building venues and activities are ten-a-penny and, whilst the usual activities obviously help to bring people together, some of them are perhaps a little cliched. At the Elite Athlete Centre and Hotel, we have turned the cringe-worthy "team building" into an informative, inspirational, and interactive experience that drives performance. As part of Loughborough University, we have access to the best integrated sports development environment in the world. For businesses who are serious about developing their teams and driving performance, where better to look than a world-class sports performance ecosystem to understand what drives high performance in the world's best sports teams?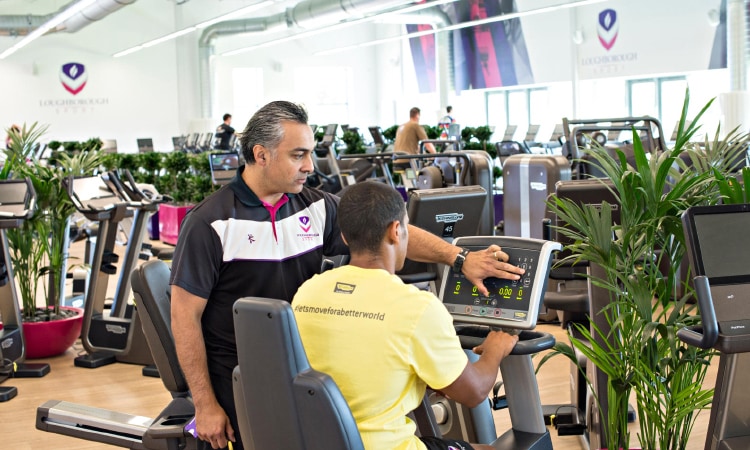 A high-performance environment
Immerse your team in a world of elite sports activities, coaches, and athletes as you learn what is required for people to perform at their best. Choose from a range of interactive sports team building sessions, such as a 1-hour Wheelchair Basketball session which is a great 'leveller' and a great way to get your team members working together effectively. Achieving optimum performance comes from creating a culture where success is inevitable, where decisions are made with clear performance objectives and where coaching is necessary to identify talent and predict potential.
Thought leadership
We can offer unique access to world-leading performance leaders, coaches, and elite athletes to engage your team and understand how to build teams effectively, focus on performance inputs, affect successful change, and use a values-driven approach. We can provide team sessions on predicting potential, performance analysis, strategic planning and delivering a high-performance plan, as well as Q&A sessions with elite athletes as they share their journey to success and take questions from your team.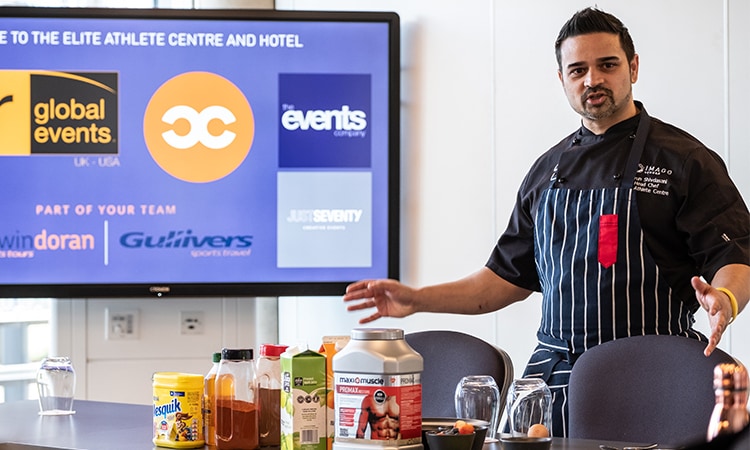 Performance health and nutrition
Understand the importance of looking after yourself to maintain resilience and be at your best every day, particularly when under stress or in a demanding work environment. We will help you look at optimal every-day nutrition, energy balance, hydration, sleep and physical conditioning. We can also provide interactive nutrition workshops with our performance chefs to develop your team's cooking skills and understanding of how to use food to achieve their performance goals.
I could not recommend this experience more. The package offers the perfect balance of education, inspiration and fun in one package. It was everything from emotional, with a talk from Micky Yule; physical, with the unique experience of wheelchair basketball (a sport I am adamant to revisit); and a learning experience with the highly informative and hilarious nutrition seminar!

Robin Huxley – The Events Company
Contact us now about corporate team building packages: