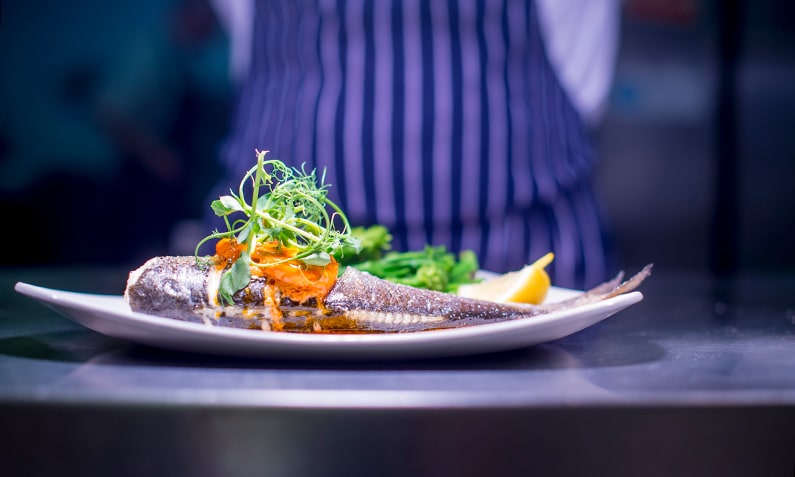 Imago Venues puts local suppliers at heart of food and beverage offering
15 Jan 2018
Imago Venues is focusing more closely on local producers as it develops its food and beverage offering. This reflects the portfolio's ongoing desire to focus on people and individuality as it delivers the highest levels of customer service and satisfaction.
Our ethos is one of community and collaboration. We want to work with people who are passionate about what they do and a great way to achieve that is to seek out local suppliers, build relationships and develop our offering in line with what they can provide,

comments Emma Boynton, head of sales and marketing at Imago Venues.

This focus on the local means our chefs truly understand the produce they are working with. They can build it into their recipes and deliver great, seasonal dishes that excite our event attendees. From the beverage point of view, it means we can work directly with the producers and offer high quality drinks with a point of difference.

In particular, Imago Venues currently uses the Leicestershire Handmade Cheese Company to provide the only traditionally-made Red Leicester cheeses in the UK to its guests and delegates. This is supported by and frequently paired with bread from the Hambleton Bakery, where the team have visited to build relationships with the bakers and truly understand the goods being supplied. On a more international level the Surtiswad Family Caterers are local partners capable of providing authentic Indian food when required, whilst Leicestershire-based Rossa Ice Creams round off the dessert offering.
Beverages are also an important and often overlooked part of the catering offering at a venue, which is why Imago Venues places so much value in their choice of suppliers including:
Wine – through Rothley Vineyard. Located just five miles from Loughborough this award-winning producer is proving just how great British wine can be. It is particularly popular with event organisers as it provides an opportunity to try something different. The team have also started investigating the use of vine leaves from Rothley as part of their mezze offering.
Beer – Charnwood Brewery, which is located in Loughborough itself, provides a range of ales including Salvation and Vixen, which are available across Imago Venues' portfolio. In addition, it is used by the catering team to create truly local beer batters.
Burleighs Gin – which carries the same name as Imago Venues' flagship hotel is about more than just a gin and tonic. In addition to a variety of gin based cocktails available across the portfolio, event organisers can create experiences at the distillery (subject to availability), giving their guests a chance to do far more than just taste the finished product.
Imago Venues brings together Loughborough University's conference and events venues under one brand. They provide high quality meeting spaces, venues and accommodation along with world leading sports and leisure facilities.
Notes for editors
Imago Venues are Leicestershire's premier venue brand, combining year-round conference venues and hotels with Loughborough University's campus facilities.

They provide high-quality meeting spaces, venues and accommodation, along with world-leading sports and leisure facilities.
Its portfolio includes Burleigh Court Conference Centre and Hotel, Holywell Park Conference Centre, The Link Hotel, the Elite Athlete Centre and Hotel, and Loughborough University campus.
Multi-award winning venues including M&IT Gold for Best Academic Venue, Best UK Conference Centre, Best F&B Supplier, and Best Training Venue at the Academic Venue Awards.
Imago Venues are a wholly owned subsidiary of Loughborough University and Gift Aid their profits back to the University, contributing over £1m per year towards research and academic excellence on campus.
Imago Venues is part of The 5% Club which is a movement of more than 800 employers providing 'earn and learn' opportunities to develop the skills and talents people need to become more employable and create meaningful careers.
Subscribe to our newsletter