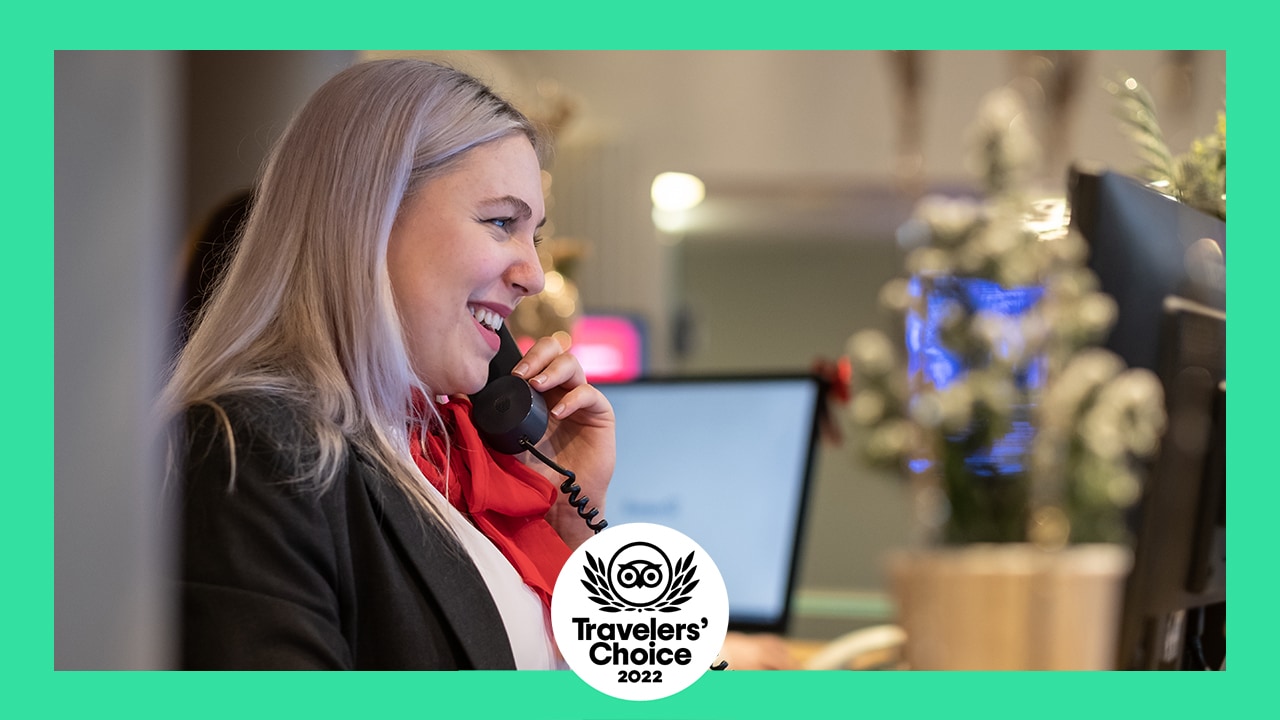 Burleigh Court Conference Centre & Hotel wins 2022 TripAdvisor Travelers' Choice Award
13 May 2022
Burleigh Court's consistently great reviews land it a place amongst the top 10% of hotels worldwide.
Imago Venues today announced that its flagship Burleigh Court property has been recognized by Tripadvisor as a 2022 Travelers' Choice award winner. The award celebrates businesses that have received great reviews from travelers around the globe on Tripadvisor over the last 12 months. As challenging as the past year has been, Burleigh Court stood out by consistently delivering positive experiences to its guests, putting it in the top 10% of hotels worldwide.
Spencer Graydon, CEO of Imago Venues, said: "I'm extremely proud of the entire Burleigh Court team for achieving such an amazing accolade. Our mission is to build a world-class business that consistently delivers fabulous meetings, dining and sleep. We're trying to create a place where people love to be, so having guest feedback that puts us in the top 10% of hotels in the world is a tremendous testament to how our team really cares about our guest's experience."
"Congratulations to the 2022 Tripadvisor Travelers' Choice Winners," said Kanika Soni, Chief Commercial Officer at Tripadvisor. "The Travelers' Choice Awards recognise the best in tourism and hospitality, according to those who matter most: your guests. Ranking among the Travelers' Choice winners is always tough — but never more so than this year as we emerge from the pandemic. Whether it's using new technology, implementing safety measures, or hiring outstanding staff, I'm impressed by the steps you've taken to meet travelers' new demands. You've adapted brilliantly in the face of adversity."
Notes for editors
Imago Venues are Leicestershire's premier venue brand, combining year-round conference venues and hotels with Loughborough University's campus facilities.

They provide high-quality meeting spaces, venues and accommodation, along with world-leading sports and leisure facilities.
Its portfolio includes Burleigh Court Conference Centre and Hotel, Holywell Park Conference Centre, The Link Hotel, the Elite Athlete Centre and Hotel, and Loughborough University campus.
Multi-award winning venues including M&IT Gold for Best Academic Venue, Best UK Conference Centre, Best F&B Supplier, and Best Training Venue at the Academic Venue Awards.
Imago Venues are a wholly owned subsidiary of Loughborough University and Gift Aid their profits back to the University, contributing over £1m per year towards research and academic excellence on campus.
Imago Venues is part of The 5% Club which is a movement of more than 800 employers providing 'earn and learn' opportunities to develop the skills and talents people need to become more employable and create meaningful careers.
Subscribe to our newsletter