Engaging, inspiring and relevant content for event professionals, delivered straight to your device each month:

Our latest research whitepapers
eBooks to help organise better events
How to guides full of hints, tips and tricks
Exclusive VR venue tours/showrounds
Insider insights with thought leaders
Exclusive seasonal offers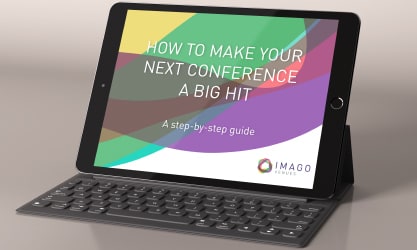 Sign up now and receive your first free eBook
As a little thank you for signing up, we'll send you our first free eBook - How to make your next conference a big hit.
Aimed at slightly less experienced people who's permanent role is not event management, this eBook is full of hints, tips and hurdles to avoid.
We don't send eblasts - we provide engaging content
We're not going to send spammy emails that you never asked to receive and probably have no relevance to your business. Our emails are sent once per month and include our latest content to download and latest news from the previous month.
We're in the meetings and events business and are proud of our award-winning service and expertise. We want to share that knowledge and help you organise better meetings and events.
But we want to do more than that - we want to help you to #GoPerfom and be the best you can be in meetings and networking events.
Explore the CONNECT content hub now and #GoPerform:
Explore now