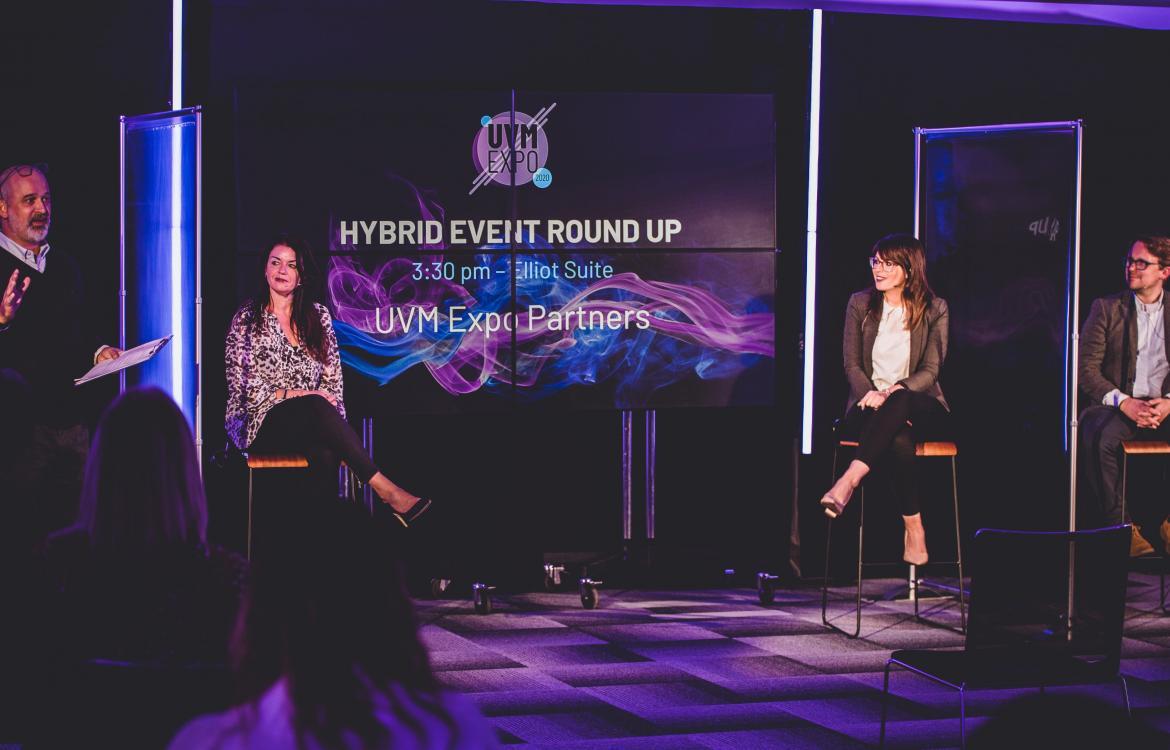 Business events for up to 30 may run under new Tier System
20 Oct 2020
Indoor business and training events for up to 30 people can continue to take place in all levels across England under the Government's new Tier System, on the condition that they follow the approved Covid-secure guidance.
However, venues and organisers in Tier 3 areas, the highest alert level, are advised to check with their Local Authority in advance of any such events.
Events taking place in Tier 1 and 2 areas do not need to consult their Local Authority.
The advice from the Department of Culture, Media and Sport (DCMS) is: "In very high alert level areas, additional restrictions may apply depending on discussions between central and local government.
"Businesses should find out what additional measures apply if they are in an area with the Local Alert Level: Very High."
Replying to an email from Conference News about venues in Tier 3 areas, Jane Longhurst, chief executive of the Meetings Industry Association (mia), stated: "The advice for venues [in Tier 3 areas] is check with your Local Authority."
In an open source letter, tourism minister Nigel Huddleston confirmed that meetings for up to 30 may take place. The letter read: "Meetings of up to 30 are still allowed in permitted venues if social distancing can be maintained and the venue can demonstrate it has followed the Covid19-secure guidance."
The minister confirmed that venues with multiple event spaces may run simultaneous events so long as they can run in isolation of each other. He said: "If permitted venues have separate, multiple meeting facilities these can be hired out simultaneously for separate meetings/events, providing social distancing can be maintained, groups can be kept separate, and the venue can demonstrate that it has followed the Covid-19 guidance. Larger business meetings and events of over 30 people will only be permitted once it is safe to do so based on public health advice."
If delegates are travelling from a Tier 2 to Tier 3 area, they will need to follow the rules outlined by the Government in Tier 3.
The total number of people allowed in any one event space is 30, which includes any staff or service suppliers. Delegates do not have to be from the same company.
Photo: Unique Venues of Manchester Expo 2020, which took place in Manchester, 1 October 2020. Image credit: @CaptiveNorth and Josh Dorfman Photography
Notes for editors
Imago Venues are Leicestershire's premier venue brand, combining year-round conference venues and hotels with Loughborough University's campus facilities.

They provide high-quality meeting spaces, venues and accommodation, along with world-leading sports and leisure facilities.
Its portfolio includes Burleigh Court Conference Centre and Hotel, Holywell Park Conference Centre, The Link Hotel, the Elite Athlete Centre and Hotel, and Loughborough University campus.
Multi-award winning venues including M&IT Gold for Best Academic Venue, Best UK Conference Centre, Best F&B Supplier, and Best Training Venue at the Academic Venue Awards.
Imago Venues are a wholly owned subsidiary of Loughborough University and Gift Aid their profits back to the University, contributing over £1m per year towards research and academic excellence on campus.
Imago Venues is part of The 5% Club which is a movement of more than 800 employers providing 'earn and learn' opportunities to develop the skills and talents people need to become more employable and create meaningful careers.
Subscribe to our newsletter