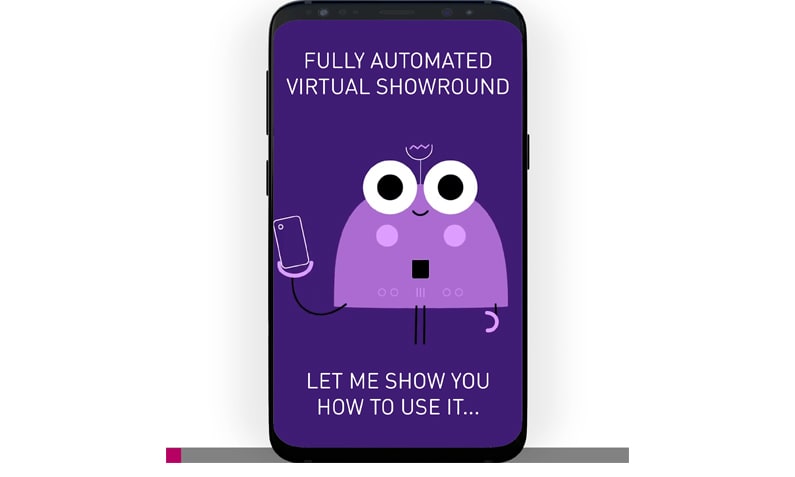 Imago's launch of virtual showrounds could be instrumental to post-Coronavirus business recovery.
30 Apr 2020
In partnership with View It 360, Imago launches what is believed to be a world-first Matterport virtual showround of its two main conference venues, with plans to roll out across Venues of Excellence and Venue Directory.
360 virtual tours have been a relatively common thing on venue websites over the last few years, but Imago Venues have taken this one step further and turned their 360 tours in to fully automated virtual showrounds. They now incorporate full audio guides about the facilities from the Business Development Managers, plus fully interactive menus that allow the user to progress through the tour at their own pace. Being fully responsive, the user can navigate the spaces on a pc, tablet or mobile as if they were actually there, viewing the genuine spaces in stunning high definition rather than carefully stage-managed photography.
The unique 'doll's house' feature gives a true sense of the scale of the venue and how each area is linked with communal areas, breakout spaces, restaurant or meeting rooms. In addition, the tours also have a tape measure functionality that allows the user to measure spaces to within 1% of reality and start visualising their event in the space, or even to size event branding/collateral.
In these times of social distancing and lockdown, this is truly invaluable to event organisers who are unable to visit venues in person but still have business to do later in the year. Having functionality like this could be vital to the business recovery of event managers and event agencies, giving their clients the ability to scrutinise every inch of their event and be confident of its success.
Emma Boynton, Head of Sales and Marketing comments:
In the post-Coronavirus world, the nature of events will inevitably change and the events industry will need to adapt. Events are no longer standard formats and it's now all about delivering a personalised experience in both the lead up to, and delivery of, an event. That also goes for the service that venues give to organisers - having powerful immersive media tools, like our virtual showrounds, can really enhance the personalisation of our delivery to clients, as well as providing a great tool for delegates to familiarise themselves with the venue ahead of the event.
The virtual showround has been built in partnership with View It 360 who have used Imago's two venues as the prototype to roll out the functionality across the Venues Of Excellence portfolio, as well as looking to integrate the functionality on Venue Directory. As one of the UK's largest supplier of the Matterport platform, View It 360 devised this unique additional functionality which gives the user a much more interactive experience by adding in a layered menu system with quick click room navigation and the ability to display automatic call to action pop up's with relevant messages at specific points within the tour. This removes the risk of the user missing important information which previously could only be viewed with click through tags.
Rob Chamberlain, Marketing Manager said:
When Noel (Noel Sexton, MD) showed me his new developments to the platform, it really got me thinking about how we could take the existing tour and really inject something to it by replicating the experience of a physical showround by a human being. It took a bit of trial and error between us to really get it spot on, but I'm chuffed with the result - especially the fact that we managed to even give out "virtual goody bags" at the end of the tour! Throughout the whole process, Noel and his team were a pleasure to do business with. They really are always looking to improve their service and add something that other providers don't/won't. I have no hesitation in saying that View It 360 have to be the go-to provider for virtual tours in the UK.
Click the link below to experience the virtual showround:
Burleigh Court's virtual showround
Notes for editors
Imago Venues are Leicestershire's premier venue brand, combining year-round conference venues and hotels with Loughborough University's campus facilities.

They provide high-quality meeting spaces, venues and accommodation, along with world-leading sports and leisure facilities.
Its portfolio includes Burleigh Court Conference Centre and Hotel, Holywell Park Conference Centre, The Link Hotel, the Elite Athlete Centre and Hotel, and Loughborough University campus.
Multi-award winning venues including M&IT Gold for Best Academic Venue, Best UK Conference Centre, Best F&B Supplier, and Best Training Venue at the Academic Venue Awards.
Imago Venues are a wholly owned subsidiary of Loughborough University and Gift Aid their profits back to the University, contributing over £1m per year towards research and academic excellence on campus.
Imago Venues is part of The 5% Club which is a movement of more than 800 employers providing 'earn and learn' opportunities to develop the skills and talents people need to become more employable and create meaningful careers.
Subscribe to our newsletter