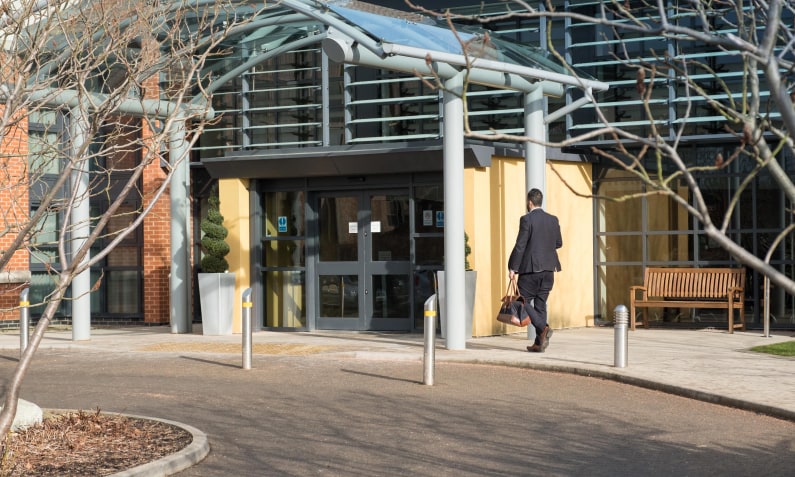 Burleigh Court Conference Centre and Hotel retains prestigious VisitEngland awards
18 Oct 2019
Burleigh Court Conference Centre and Hotel has retained its 4-star hotel rating from VisitEngland.
The hotel has also retained its Silver Award - which celebrates accommodation establishments that outperform in their category – and a Breakfast award.
During the assessment, Burleigh Court was judged in six different areas and received an overall score of 85%. The areas were: bedrooms, bathrooms, cleanliness, hospitality, food and service.
The hotel was praised for its excellent standards of housekeeping, the staff's hospitality and willingness to react to requests from guests, and the wide range of facilities offered to guests in the newly refurbished bedrooms.
Burleigh Court, which is part of Imago Venues, was also commended for its high standards of cleanliness and scored 100% in this area.
Keith Barber, Head of Venues at Imago Venues, said:
Retaining our VisitEngland accreditations is testament to our commitment to service quality. The VisitEngland awards are about recognising excellence, which is what we strive to achieve in all areas of the business. This achievement is evident of the hard work of every single member of staff at Burleigh Court and I'm very proud of the team.
Imago Venues brings together Loughborough University's conference and events venues under one brand. They provide high quality meeting spaces, venues and accommodation along with world leading sports and leisure facilities.
Notes for editors
Imago Venues are Leicestershire's premier venue brand, combining year-round conference venues and hotels with Loughborough University's campus facilities.

They provide high-quality meeting spaces, venues and accommodation, along with world-leading sports and leisure facilities.
Its portfolio includes Burleigh Court Conference Centre and Hotel, Holywell Park Conference Centre, The Link Hotel, the Elite Athlete Centre and Hotel, and Loughborough University campus.
Multi-award winning venues including M&IT Gold for Best Academic Venue, Best UK Conference Centre, Best F&B Supplier, and Best Training Venue at the Academic Venue Awards.
Imago Venues are a wholly owned subsidiary of Loughborough University and Gift Aid their profits back to the University, contributing over £1m per year towards research and academic excellence on campus.
Imago Venues is part of The 5% Club which is a movement of more than 800 employers providing 'earn and learn' opportunities to develop the skills and talents people need to become more employable and create meaningful careers.
Subscribe to our newsletter