Elite Athlete Centre and Hotel
The newest addition to our portfolio provides a unique sports hotel that promotes high performance, tailored nutrition and the pursuit of excellence. We offer 44 en-suite twin bedrooms, 20 of which are specially designed altitude rooms allowing guests to sleep high and train low. This inspiring high-performance environment offers aspirational space for athletes, businesses and fitness enthusiast to be the best they can be.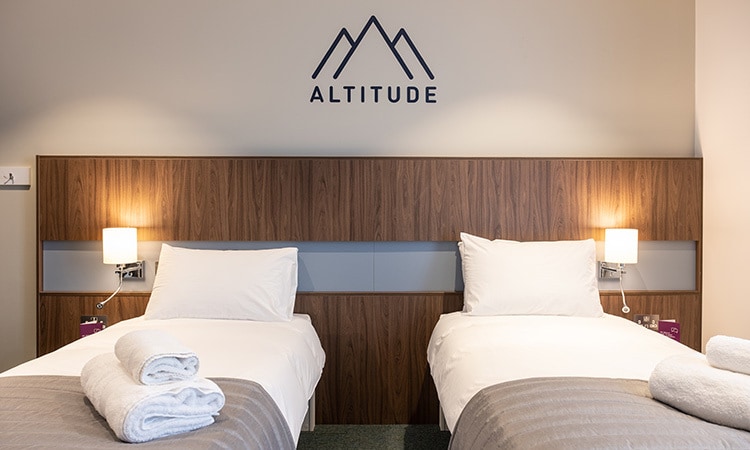 Live high, train low
From sea level to 5000 metres, we are the first and only hotel in the UK designed for elite athletes. 44 twin en-suite rooms, including 20 unique altitude bedrooms, allow you to sleep high and train low. Whether in preparation for competition, building performance and fitness, or recovering from injury, there are multiple benefits to sleeping at altitude.
Book now
Nutrition
Our high-performance restaurant and cafe deliver the nutritional food sports professionals need. Whether you are in training, preparation or competition mode, we'll provide you with the right nutritional content to support your goals. As part of our offer, we can also enhance your strategy with educational workshops for up to six athletes at a time with our expert nutritionists and chefs.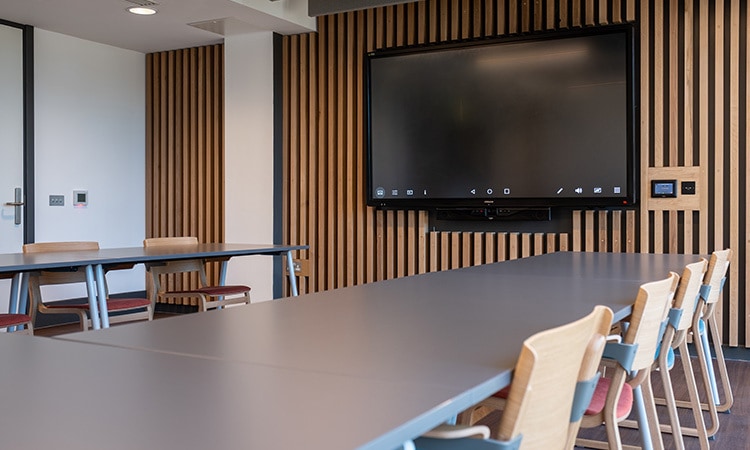 Seminar rooms
Behind every elite athlete is a team of support staff putting a performance strategy in to place for optimum gains. We facilitate training and strategy sessions for up to 24 people so you can make the most of your time using our facility. We have two seminar/team room spaces with a flexibility of layout and capacity, depending on whether you need a full on team meeting or more intimate breakout space.
Rest and relaxation
Relaxation and recuperation are vital elements of your training programme and giving yourself ample opportunity to relax between training can have significant benefits on your performance. The Lounge is every bit as important to our performance ethos as the altitude bedrooms and nutrition restaurant. It is a space designated for athletes to make the most of their downtime - to effectively relax in a space that you won't find in other hotels, whilst staying connected to the outside world.
Fantastic concept, executed brilliantly! The accommodation is entirely appropriate for elite athletes and their teams. The staff are incredibly welcoming - a clear customer care agenda running through the place!
Elite Athlete Centre website