MEETING MATTERS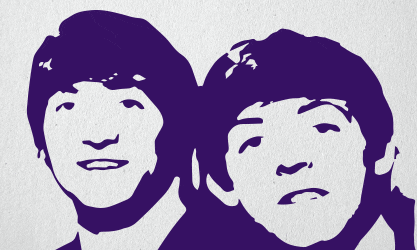 WHEN PEOPLE MEET, GREAT THINGS HAPPEN...
Many of the most defining aspects of life are the result of people meeting. What would the world today look like had certain face-to-face meetings not happened? From the defeat of fascism to the civil rights movement and cultural revolutions through music, some of the most important historical events in history were down to the relationships built by people coming together.
We've all been thrown in to a new way of communicating as a result of global lockdown and, whilst it has provided a good platform for the wheels of business to keep turning, we are perhaps starting to see the drawbacks of the "virtual world".
Perhaps we are starting to become infected by a new virus - "Zoom fatigue"!
The fact is, human beings are supposed to meet. We're social animals who crave contact with others for support, wellbeing and entertainment. Organisations are increasingly growing their people's capabilities and want the experiences their employees have in training and education programmes to translate into real, valuable business results. Those responsible for learning and development within organisations know they live in times of great change and are aware that much of this change is being driven by digital technologies. But do we know the impact of this on how we learn and retain new skills, or what communication and learning preferences our employees have?
THE FUTURE OF FACE-TO-FACE
Our research study 'Exploring the Value of Face-to-Face Communication' examined the favoured forms of communication for learning new skills, retaining important information and aiding business success, with particular insight into the preferences of tomorrow's business leaders. It provided valuable insight into the preferred forms of communication for business and education activities.
A total of 779 respondents made up of conference and meeting organisers, attendees, students, academics and lecturers participated in focus groups, telephone, online and face-to-face interviews.

96% PREFER FACE-TO-FACE
Face-to-face is preferred as it enables you to read facial expressions, interact with people and test understanding. Relationships can be developed in a way that digital alternatives don't allow. Focus group attendees agreed that "two-way participative communication creates a learning environment as opposed to a teaching environment". They cited 31 positives of face-to-face communication, such as: fresh ways of thinking; team unity; (perceived) investment in employees; engagement and enjoyment.

98% GET MORE VALUE THAN CONFERENCE CALLS
All respondent groups were asked to agree or disagree with the statement: "I gain more value from face-to-face meetings than conference calls", and 98.9% either agreed or strongly agreed. Over 90% of respondents also agreed that they feel more inspired and energised to focus on work following face-to-face meetings, rather than other forms of communication.

88% ORGANISERS RATE GROUP INTERACTION AS KEY BENEFIT
Up to 88% of organisers and delegates said that group interaction and discussion was the top benefit of meeting face-to-face in a learning environment. Followed by up to 67% who said knowledge sharing and 60% who felt it was the fact that there are fewer barriers to communication.