Ten mistakes conference organisers make and how to avoid them
The conference industry is based on events of all sorts of shapes and sizes in all sorts of venues, all requiring sophisticated planning and administration to ensure their success. Events are organised by people with varying degrees of knowledge and experience, many finding themselves responsible for organising a company meeting or conference event without much, if any, formal training.
As one of the countries leading conference venue groups, we work with all sorts of organisers from multiple sectors and have 30 years' experience of virtually every type of event you could imagine. We've identified ten common mistakes that organisers make and how you can avoid them: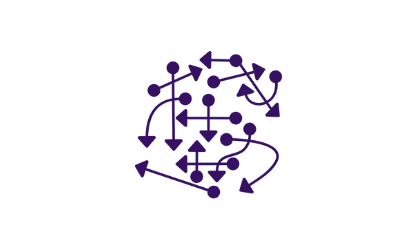 DOING TOO MUCH
Planning an event from start to finish is a huge job. No matter how capable an event planner you are, or how small the event may be, your event will suffer if you try and do everything yourself.

Utilise your wider team and delegate responsibilities. This divides your responsibility into smaller, more manageable chunks and reduces the risk of small but vital elements being missed.
Most good conference venues will also offer an event management service. Whilst an additional cost, it will pay dividends towards the overall success of your event and massively reduce the pressure on your own shoulders.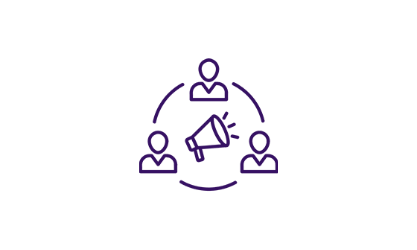 PROMOTING TOO LATE
The earlier you start to market and promote your event, the longer people will have to schedule the time to attend, and the more they will be looking forward to your content. Leaving yourself a few months before the event start date will allow enough time to effectively get the word out about your event, especially if you're relying on offline media channels to reach your target audience. This will also help negotiations with the venue about expected attendance numbers as most will contract you to minimum numbers. If your event is annual, you should be marketing all year round! Stay connected with your delegates straight after your event. This way, you're capitalising on the event "buzz" and will get greater engagement for the next event, rather than allowing engagement to fizzle and having to rebuild from scratch next year.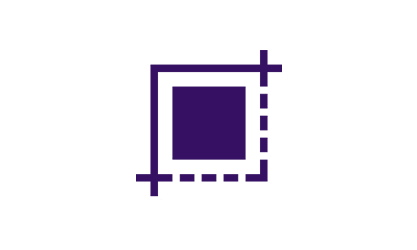 UNDERESTIMATING THE SIZE 😳
On the face of it, you don't want your attendees to be rattling around in a large space and making it look like a poorly attended event. However, a small space with too many people is just uncomfortable and will ruin engagement with your content. It's far easier to creatively fill a larger space than it is to start having to add space to your event.
Discuss options with the venue and ask what overflow areas they might have, or how the room can be adjusted if your numbers are different from what you expected. They will have seen every incarnation of event in their spaces and can help to strike the right balance with you. If your expected numbers are on the cusp of a room's capacity, choose the bigger room!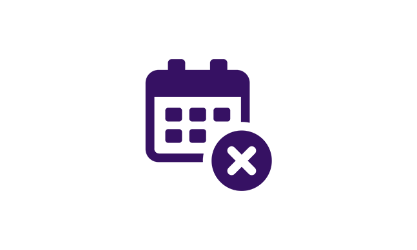 CHOOSING THE WRONG DATE
Many events fail because they are inconvenient for the target audience. It is important to choose a date that not only works for you but also for your speakers and delegates.
Make sure there are no similar conferences happening at the same time to ensure minimal competition and to attract the highest number of attendees. Avoid public holidays and school holidays/half terms – Attendees will have other plans and obligations during this time and your event may not be high on their priority list. Also, consider that international travel is likely to be more expensive during these times, so bear that in mind if you are expecting overseas delegates.
Also bear in mind that Tuesdays - Thursdays are the busiest times for venues so, if you are able to hold your event "off-peak", you may be able to reduce your costs significantly.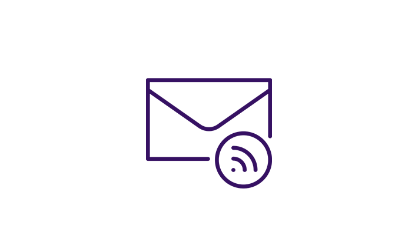 NOT FOLLOWING UP WITH ATTENDEES
If you intend to run similar events in the future, it's crucial to maintain positive relationships with those who attended your last event. At the very minimum, you should follow up with a simple thank you email to show that you care about your attendees and don't just forget them as soon as the event is over.
However, you can create real added value to attendees by making presentation materials and content available after the event so they have a useful resource to refer back to. This can also come in useful to start building engagement for the next event by distributing snippets of previous content or repurposing it for useful promotional tools across your platforms.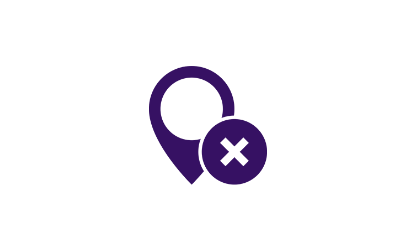 CHOOSING THE WRONG VENUE
The venue you choose will reflect on your brand image. Make sure you choose a venue that reflects positively on your brand and portrays the right image to your audience, sponsors, and partners. Choosing a venue that shares your vision and event objectives will also give your attendees a far greater customer service experience, as the venue staff become an extension of your team of organisers.
It is also important to consider appropriate nearby accommodation. Many guests may have traveled long distances and will want to stay over for the duration of the event. These "shoulder nights" can also provide a fantastic networking opportunity for your delegates and speakers so it's imperative that your accommodation is either at the venue, or extremely close to it.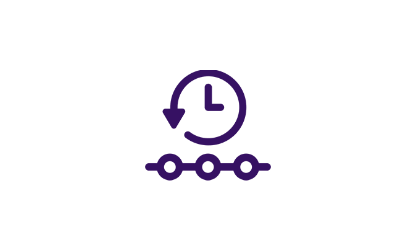 NO TIMELINE FOR TASK COMPLETION
Establishing a realistic timeline for task completion is absolutely essential to keep everything and everyone on the right track. It is important that everyone on the team understands what needs to be done - and when it needs to be done - especially if the team of organisers are not full-time event managers and are planning the event on top of their primary roles.
Consider using free project management software such as Trello or utilise cloud-based file sharing such as Teams, Onedrive, Google Drive etc. This will allow you to centralise key documents that all collaborators can access and edit in real-time and will give a much better view of the status of key tasks, rather than people working in silos and being unclear how certain tasks are progressing.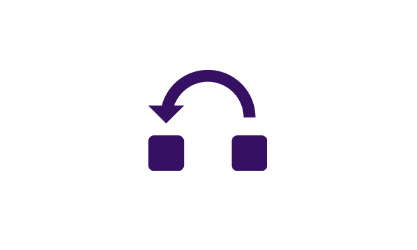 NO CONTINGENCY PLAN
There's almost a 100% chance that something will go wrong or not as planned. Despite all your best efforts and planning for every possible outcome, it's inevitable that something will happen that nobody foresaw.
Work with the venue closely and communicate your intentions to them during the planning stages. They have the expertise and experience to recognise potential obstacles and can often pre-empt problems and work with you on solutions before they happen. This comes back to choosing a venue that will understand your objectives and help you deliver the best event possible.
However, some things can happen that are totally unforeseeable so it's always a sensible idea to build in a contingency to your event budget. If you are charging an attendance/delegate fee, consider allocating 5% of your total projected revenue as a contingency pot.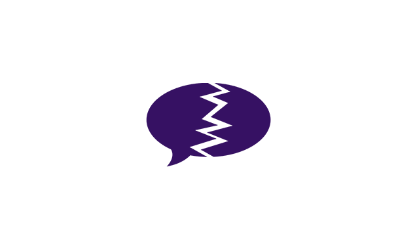 COMMUNICATION BREAKDOWN
The larger an event becomes, the more difficult it is to keep everyone on the same page but it's vital you do! When assigning tasks to team members, make absolutely certain that they understand the task and what the expected outcome is. This will avoid unnecessary duplication of work or, even worse, important tasks being neglected because the team thought it was "someone else's job".
Establish a clear activity timeline and have regular catch-ups where the team can report on their progress and identify any gaps or areas that need more focus or help from the wider team.
Event Management Service
At Imago Venues, we offer a comprehensive Event Management Service which can include full delegate registration, calls for abstracts, pre-event communications and on-site management, leaving you to focus fully on your content.
From my point of view, organising the conference was nearly effortless. Imago handled almost all of it for me. I came to rely on their professionalism, foresight, accuracy and their proactive assistance in everything. During the conference itself the Imago team were on hand throughout, from early in the morning until late at night – always ready and willing to respond to unexpected requests and ensure that all was running smoothly. I cannot speak too highly of the service Imago provided. Delegates who had been to all, or some, of the previous conferences agreed that this was outstandingly the best. The credit for this success goes to the facilities, infrastructure and Imago Venues' brilliant management – all world-class.

Paul Drew - International Conference for Conversational Analysis
Can we help with your next event?