Coronavirus - how to work from home effectively
Here are our top tips to make working from home effective whilst maintaining your wellbeing.
These truly are unprecedented times and, given that we are all being urged to work from home where possible, we thought we'd share these top tips. Not everyone is used to working from home and not everyone is tech savvy, which can be really daunting - especially when most organisations won't have had the time to train people on remote working.
Hopefully, these tips will be useful but if you have any other ideas, please share them with us and we'll add them in!
---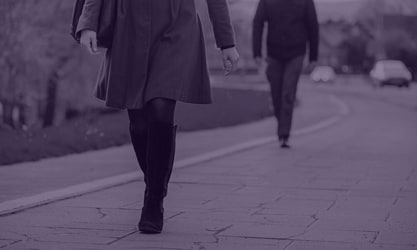 Keep your morning routine
The idea of rolling out of bed to work from the sofa in your PJs might appeal at first, but your body and mind will start to suffer pretty quickly!
Keeping your normal routine tells your brain that it's now time to go to work and that will help your focus and productivity. Getting dressed will prepare you psychologically for work and disassociate from clothing you normally associate with sleep time. The morning commute is also an opportunity to get some fresh air, daylight and physical exercise, so consider doing a "fake commute".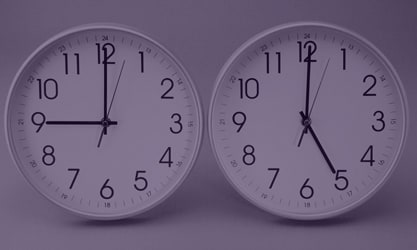 Stick to your hours
If you have set working hours, stick to them. It's important to stick to your routine to focus on your work and be most productive. Be ready to start work at your normal time and, importantly, finish at the same time. Set aside time for a lunch break and allow yourself frequent short breaks to monitor your screen time. Take some time outside in the fresh air or just away from your screen for a short while.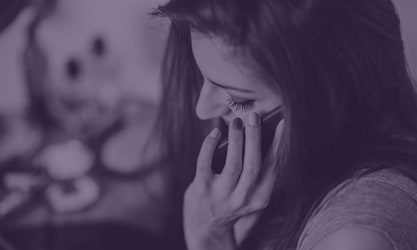 Communicate!
Working from home can be very isolating and lonely, especially if you're used to a vibrant office environment. Using technology like Skype, Whatsapp, Microsoft Teams etc. can be really useful in maintaining contact with colleagues, but don't forget the old fashioned phone! Picking up the phone to hear the voice of another human being can be far more stimulating and productive than instant chat messaging. If you have colleagues who are nervous or anxious about working from home, call them regularly and check they are ok.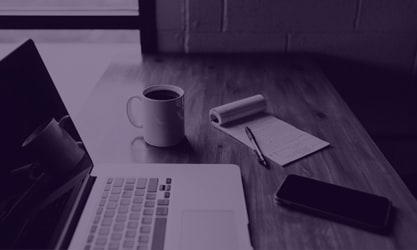 Define your workspace
Choose an area in your home with plenty of natural daylight and consider relocating some of your potted plants. This can really help with your concentration levels and prevent "cabin fever". It's also important to have a consistent space each day so that it starts to feel like a defined office space. Doing the same thing each day will eventually become a habit and will become part of your normal routine.
You should also observe good practice when it comes to Display Screen Equipment. Screens and keyboards should be tiltable and you should have a comfortable chair with enough space on the workspace to allow for adjusting your position.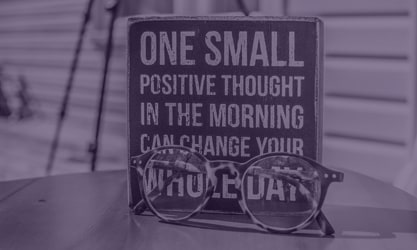 Stay positive!
We are in truly unusual times at the moment and, although working from home might not be ideal or even that pleasant for you, we will get through this and out the other side. Lean on your colleagues, support each other, check-in everyday with colleagues who are feeling vulnerable and try to stay positive.
Additional Tips for creating a collaborative team culture:
Two minutes on a video call can save many more minutes and significantly more brain space than a long back-and-forth on instant chat (phone calls are not as good as video, but they ARE better than endless instant chat!)
Use your webcam on calls as much as possible - this helps you know when people have finished speaking/want to speak
Use Trello / Jira / Teams Planner to guide workloads of the team. Centring the activity around cards keeps things really focussed but also means the detail is there for later.
Have a shared document (Google / Word / Dropbox) for meetings so people can follow along with the conversation and keep track of what's been agreed/asked - don't assume that somebody else is writing on their pad/ post-its if you can't see them doing it.
It's really hard to judge what the general mood in the camp is, so introduce a low-key way of sharing general feelings - e.g. if people are happy to, share a number out of 10 for your general vibe so people know who to give support to and who to go to for a bit of a pick-me-up.
Make a bit of time for inconsequential, non-work chat - you are not machines, nobody wants you on back-to-back calls…
You're allowed to make tea/coffee/stretch your legs!
Don't pretend you can do life admin throughout your working day - it disrupts concentration and just makes for a weird vibe when you jump from putting a wash on to talking to somebody about something super serious. Plan your admin time.
You're allowed to close communication software for a bit if you need a bit of focus time - just give people a heads up, but nobody will assume you're skiving off!
If you feel a bit lonely, a bit confused by some work, or feel like you're making no headway - ping somebody to share a feeling or frustration. When nobody can pick up on your furrowed brow or sighs of annoyance, it can feel like you have to fix it all yourself, but we work in teams for a reason.
Chat/email isn't the best medium for sharing a difficult message – use the phone or video chat for anything which is complex or contentious.
Remember people are not all set up with home offices - people will be working with kids, dogs, cats and partners in the background and not everyone has an office to go to. Be understanding and respectful of this situation. If using Video / Voice calls we should expect delays around mute / unmute and a loss of concentration. We recommend using messaging to write questions / ask specific people for answers and responses.
(Credit to Jeremy Byrne)
Subscribe to our CONNECT newsletter for more content to help event professionals perform better: