The Imago Venues 15 minute hotel room workout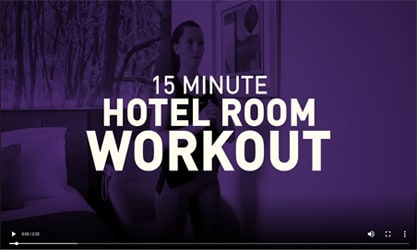 Helping you perform better from the comfort of your hotel room
Our 15 minute workout has been designed by Matthew Roberts of Loughborough University School of Sports Science Exercise and Health Science (SSEHS), specifically for delegates to do in their hotel room.
It consists of 5 one minute exercises that can utilise the floor space, bed or chair to be repeated 3 times.
The exercises are designed to warm you up with gentle cardio and focus on strengthening your core region, as well as all major muscle groups.
Download the workout video now: