Our food story
​We don't just serve food, we present it. We're passionate and creative with our delivery and go to great lengths to deliver an outstanding dining experience.
We're proud to create exceptional menus that use seasonal and local ingredients and work with our local producers to bring you the best and freshest produce. As part of our food story, we have created our 'Rooted in Food' stamp of quality. When customers see this stamp, they can be sure that our menus have been created using only the very best local and seasonal produce. This concept is visible across the Imago portfolio and gives each venue its own unique identity and value proposition, whilst retaining that stamp of quality that you can expect from any Imago venue.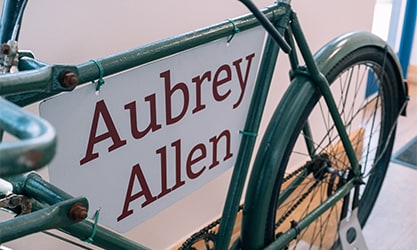 Aubrey Allen
Aubrey Allen are a family-run wholesale butchers who have built an award-winning business through their passionate commitment to sourcing quality meat.
Read the story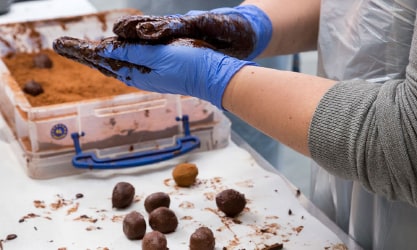 Cocoa Amore
Cocoa Amore was founded by former Imago employee Peter Gardner who is passionate about producing chocolate sustainably and delivering a unique experience.
Read the story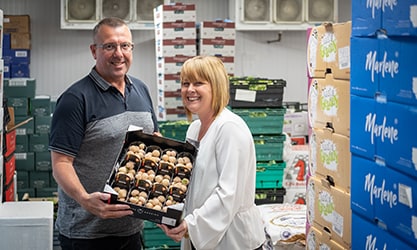 The Veg Factor
The Veg Factor are a Leicestershire based and Beech family-run wholesaler who supply fresh produce from local farms and producers.
Read the story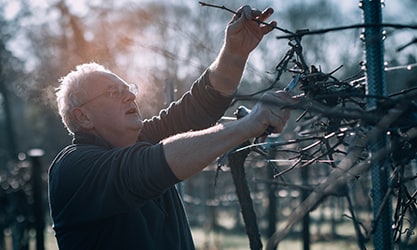 Rothley Wines
A small two-acre vineyard is planted behind the family home of Liz Robson who's father planted the first vines on the property which is now home to some 1,200 vines.
Read the story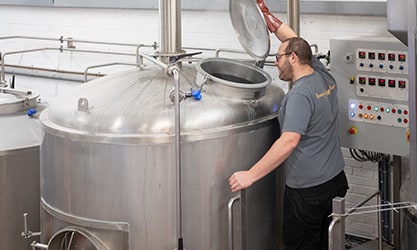 Charnwood Brewery
The Reed family founded Charnwood Brewery here in Loughborough in 2014 and have since racked up an impressive range of award-winning products.
Read the story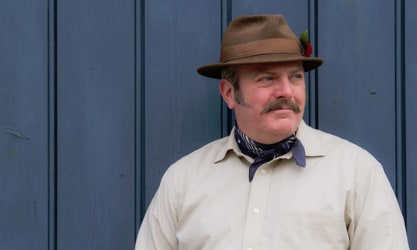 The Bee Farmer
David McDowell has had bees in his life for more than thirty years and is a passionate honey producer, educator and advocate for all things bees.
Read the story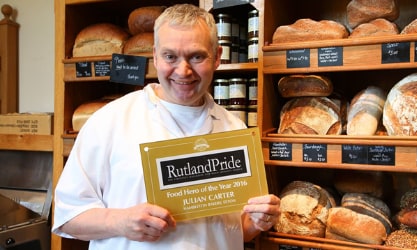 Hambleton Bakery
The brain child of restaurateur Tim Hart and baker Julian Carter who set out to create Hambleton Bakery, making bread with real flour in the traditional way.
Read the story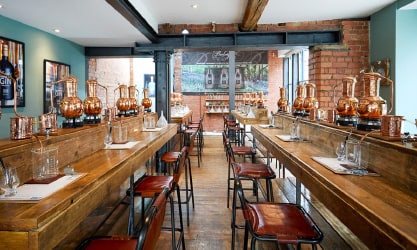 Burleigh's Gin
Produced just 1 mile down the road, this artisan distillery pushes the boundaries of what it means to be a gin brand, developing gin with intriguing backstories and flavours.
Read the story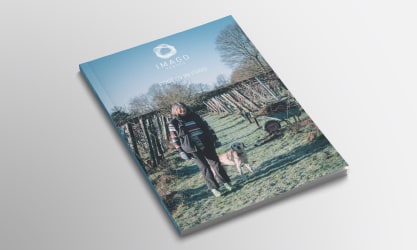 Download our Rooted In Food brochure
We love creating exciting menus that celebrate our local food heroes. That's why every proposal that we send out includes our Rooted in Food brochure to whet your appetite.
This brochure contains just a sample of the sort of menus we can produce for your event and is designed to give you a sense of our passion for great food. They are sample menus and are subject to change based on availability of produce.